Lifelong Learning Project - School Inclusion - Preventing Early School Leaving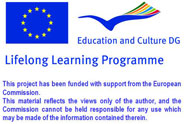 Database of Publications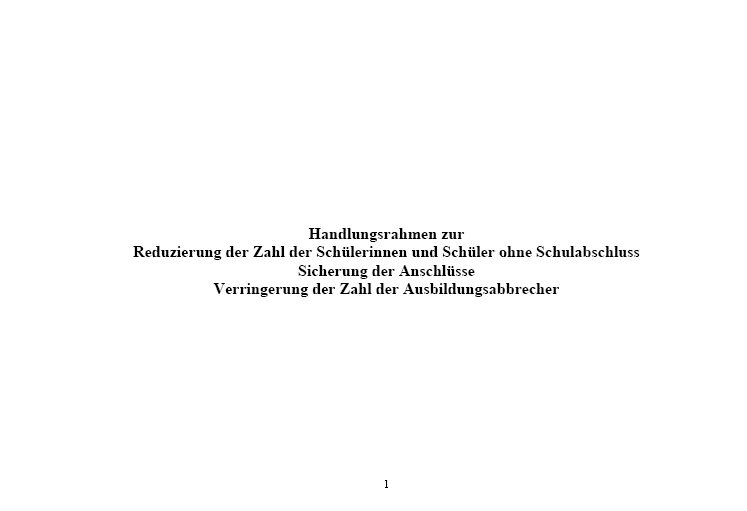 TITLE OF THE PUBLICATION
:
Handlungsrahmen zur Reduzierung der Zahl der Schülerinnen und Schüler ohne Schulabschluss – Sicherung der Anschlüsse – Verringerung der Zahl der Ausbildungsabbrecher
SURNAME AND NAME OF AUTHOR(S)
:
Kultusministerkonferenz
TYPE OF PUBLICATION
:
Online Dokument
LANGUAGE/S OF PUBLICATION
:
Deutsch
LANGUAGE OF REVIEW
:
German
DESCRIPTION OF CONTENTS
:
Auf elf Seiten gibt die Kultusministerkonferenz Handlungsempfehlungen zu drei Problemstellungen des Schulabbruchs. Im umfassendsten ersten Teil geht es um die Reduzierung der Zahl von Schülerinnen und Schüler ohne Schulabschluss. In acht verschiedenen Handlungsfeldern werden konkrete Maßnahmen der Prävention beschrieben.
Der zweite Teil umfasst Maßnahmen zur Sicherung der Anschlussfähigkeit, dabei geht es um den Übergang in weiterführende Schul- oder Berufsausbildung.
Die Maßnahmen, die im dritten Teil beschrieben werden, sollen der Reduzierung der Zahl der Ausbildungsabbrecher dienen.

COMMENTS ON THIS PUBLICATION
:
Die Ständige Konferenz der Kultusminister der Länder in der Bundesrepublik Deutschland ist ein Zusammenschluss der für Bildung und Erziehung, Hochschulen und Forschung sowie kulturelle Angelegenheiten zuständigen Minister bzw. Senatoren der Länder.
NAME OF COMPILER
:
PD Dr. Gabriele Dlugosch
NAME OF INSTITUTION
:
Zentrum für empirische pädagogische Forschung (zepf)
Universität Koblenz-Landau, Campus Landau

ROLE
:
Leiterin des Kompetenzzentrums Gesundheit und Wohlbefinden

15 November 2012
Stay@School at the Future of Education Conference
The Stay@School projet will be presented at the third edition of the "Future of Education" international conference, held in Florence, Italy, on 13 - 14 June 2013. Over 250 participants from all over the world will attend the conference. The conference participants belong to the sectors of higher education, school education, vocational education and training as well as adult education, therefore representing all of the target groups of the Stay@School project.

School Inclusion - Copyright 2008 - This project has been funded with support from the European Commission



Webmaster:
Pinzani.it
- Materiale fotografico: ©
Yuri Arcurs
|
Dreamstime.com