Lifelong Learning Project - School Inclusion - Preventing Early School Leaving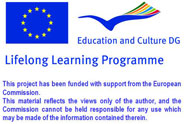 Database of Publications

TITLE OF THE PUBLICATION
:
Remédiation scolaire en Communauté française. Quelles pratiques en vue de réduire l'échec scolaire ?
SURNAME AND NAME OF AUTHOR(S)
:
Nathalie Cobbaut
PUBLISHER
:
FRB (Fondation Roi Baudouin)
PLACE AND DATE OF PUBLICATION
:
BRUXELLES Octobre 2011
TYPE OF PUBLICATION
:
Rapport
LANGUAGE/S OF PUBLICATION
:
Français
LANGUAGE OF REVIEW
:
French
DESCRIPTION OF CONTENTS
:
Durant l'année scolaire 2010-2011, la Fondation Roi Baudouin a initié un programme d'échange entre 48 établissements d'enseignement secondaire de la Fédération Wallonie-Bruxelles, afin de repérer les pratiques qui rendent efficace la remédiation scolaire et réduisent l'échec.
Le rapport dresse un inventaire des initiatives prises sur le terrain en matière de remédiation scolaire. Il en ressort que la remédiation proposée par les écoles comprend une mosïque d'aides : plusieurs approches et types de prises en charge sont, la plupart du temps, mises en oeuvre simultanément au sein d'une même école.
Ce rapport propose également une synthèse des réflexions sur les éléments constitutifs d'une remédiation efficace, en écartant les pratiques inadaptées et en attirant l'attention sur les risques inhérents à la remédiation.
Ce rapport formule des pistes d'action à destination des responsables politiques, des directions d'écoles et des enseignants en vue d'améliorer l'efficacité et la pertinence de la remédiation scolaire.
COMMENTS ON THIS PUBLICATION
:
Ce document rend compte de trois journées d'échanges entre 48 écoles, en mai 2011.
Ces journées ont permis de se rendre compte de la diversité des dispositifs de remédiation existants et d'en ébaucher une analyse.
NAME OF COMPILER
:
Martine PRIGNON
NAME OF INSTITUTION
:
AEDE-EL

15 November 2012
Stay@School at the Future of Education Conference
The Stay@School projet will be presented at the third edition of the "Future of Education" international conference, held in Florence, Italy, on 13 - 14 June 2013. Over 250 participants from all over the world will attend the conference. The conference participants belong to the sectors of higher education, school education, vocational education and training as well as adult education, therefore representing all of the target groups of the Stay@School project.

School Inclusion - Copyright 2008 - This project has been funded with support from the European Commission



Webmaster:
Pinzani.it
- Materiale fotografico: ©
Yuri Arcurs
|
Dreamstime.com