Lifelong Learning Project - School Inclusion - Preventing Early School Leaving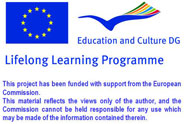 Database of Publications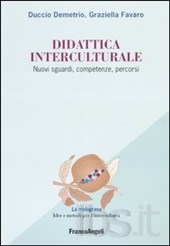 TITLE OF THE PUBLICATION
:
Didattica interculturale. Nuovi sguardi, competenze, percorsi.
SURNAME AND NAME OF AUTHOR(S)
:
Demetrio, D., Favaro, G
PLACE AND DATE OF PUBLICATION
:
Milano, 2004
TYPE OF PUBLICATION
:
libro
LANGUAGE/S OF PUBLICATION
:
Italian
LANGUAGE OF REVIEW
:
Italian
DESCRIPTION OF CONTENTS
:
Il volume ripercorre la storia di un'idea e di un approccio alle differenze culturali diffuso in Europa e nei paesi extraeuropei e praticato in Italia da circa un decennio. Il libro si prefigge di mostrare che oltre alle differenze culturali da valorizzare e promuovere è soprattutto la ricerca di quanto ci avvicina - nei sentimenti, nei modi di vivere le emozioni e di rappresentarle nelle narrazioni e nei saperi - che l'incontro con l'"altro" trova le sue ragioni e le sue concrete esperienze.
COMMENTS ON THIS PUBLICATION
:
Disagio e dispersione spesso derivano anche da un impatto con il sistema scolastico legato a differenze culturali e conseguenti difficoltà di inserimento. DAl punto di vista teorico il libro rappresenta uno strumento di lettura e consolidamento delle esperienze nell'intercultura
NAME OF COMPILER
:
Marco Manzuoli
NAME OF INSTITUTION
:
IPS Francesco Datini Prato

4 mars 2013
Lancement du Module 5 "Soutien externe et coopération"
Au cours du mois de mars 2013, les partenaires forment les enseignants impliqués dans le projet au Module 5 "Soutien externe et coopération". Le module examine les ressources et soutiens externes pour les enseignants et élèves pour les aider à prévenir le décrochage scolaire.

School Inclusion - Copyright 2008 - Ce projet a bénéficié du soutien financié de la Commission européenne



Matériel photographique : ©
Yuri Arcurs
|
Dreamstime.com