Lifelong Learning Project - School Inclusion - Preventing Early School Leaving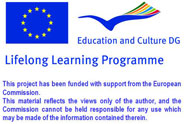 Database of Publications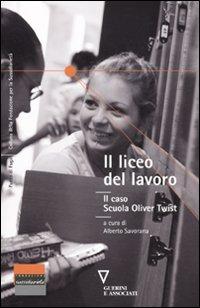 TITLE OF THE PUBLICATION
:
The high school work
The case of Oliver Twist School
SURNAME AND NAME OF AUTHOR(S)
:
Alberto Savorana
PUBLISHER
:
Guerini e Associati
PLACE AND DATE OF PUBLICATION
:
2010
TYPE OF PUBLICATION
:
book
LANGUAGE/S OF PUBLICATION
:
Italian
LANGUAGE OF REVIEW
:
English
DESCRIPTION OF CONTENTS
:
This volume contains the actions of the international conference "Education and Vocational Training: The Case School Oliver Twist. Educate to educate", held in Como 9 November 2009 and organized by the Foundation in collaboration with Comet Foundation Foundation for Subsidiarity and Oliver Twist. The School Oliver Twist (opened in September 2009) is an institution for education and vocational training whose program includes also experimental courses aimed at young people at risk of early school leaving and with learning difficulties.
COMMENTS ON THIS PUBLICATION
:
The school was founded by the experience of Comet, a group of families involved in the acceptance and education. The experience of the School Oliver Twist, is of necessity than virtue itself as a novelty in the Italian education and represents a real hope of good for everyone. Three main contributions, scientific edge, which deal in detail with the non-profit and education from the case of Oliver Twist School of Como
WHERE TO FIND IT
:
website of publisher
NAME OF COMPILER
:
Marussia Pastacaldi
NAME OF INSTITUTION
:
CIPAT

4 mars 2013
Lancement du Module 5 "Soutien externe et coopération"
Au cours du mois de mars 2013, les partenaires forment les enseignants impliqués dans le projet au Module 5 "Soutien externe et coopération". Le module examine les ressources et soutiens externes pour les enseignants et élèves pour les aider à prévenir le décrochage scolaire.

School Inclusion - Copyright 2008 - Ce projet a bénéficié du soutien financié de la Commission européenne



Matériel photographique : ©
Yuri Arcurs
|
Dreamstime.com