Lifelong Learning Project - School Inclusion - Preventing Early School Leaving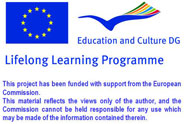 Database of Publications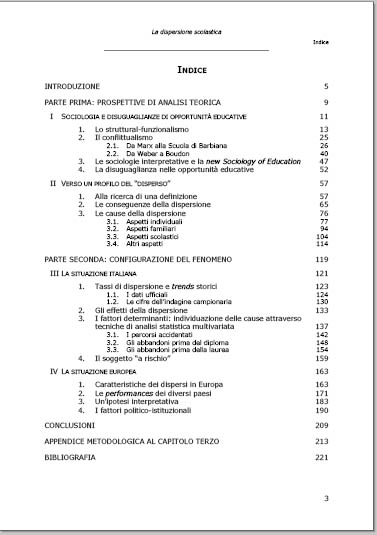 TITLE OF THE PUBLICATION
:
La dispersione scolastica e formativa. Analisi delle cause prevalenti e delle proposte di intervento.
SURNAME AND NAME OF AUTHOR(S)
:
Autori vari.
TYPE OF PUBLICATION
:
Report di ricerca
LANGUAGE/S OF PUBLICATION
:
Italiano
LANGUAGE OF REVIEW
:
Italian
DESCRIPTION OF CONTENTS
:
Si tratta di una indagine svolta per conto della Regione Lombardia da quattro Agenzie Formative all'interno di un progetto FSE 2000/2001. Partendo da una analisi della evoluzione del quadro normativo sull'obbligo formativo, la ricerca si concentra sulle cause del disagio, ad iniziare da quelle interne al sistema scolastico e propone un nuovo sistema di formazione integrato che garantisca a tutti i soggetti i loro diritti formativi.
La ricerca si è sviluppata come rilevazione sia della percezione degli operatori che degli interventi messi in atto e della loro efficacia, mediante 703 interviste ad operatori vari in tre province lombarde. Le interviste hanno riguardato le cause prioritarie, interne o esterne (cognitive, motivazionali, personalità, familiari, riconducibili al contesto di formazione), analizzate ciascuna specificatemente. Ma riguardano anche l'efficacia degl interventi messi in atto

COMMENTS ON THIS PUBLICATION
:
Il documento fornisce una ricca messe di elementi percepiti da operatori ed allievi ( sintetizzati in molti grafici e tabelle) e risulta interessante come supporto alla scelta della integrazione fra sistemi
WHERE TO FIND IT
:
www.workinweb.it


NAME OF COMPILER
:
Mauro Di Grazia
NAME OF INSTITUTION
:
CIPAT

4 mars 2013
Lancement du Module 5 "Soutien externe et coopération"
Au cours du mois de mars 2013, les partenaires forment les enseignants impliqués dans le projet au Module 5 "Soutien externe et coopération". Le module examine les ressources et soutiens externes pour les enseignants et élèves pour les aider à prévenir le décrochage scolaire.

School Inclusion - Copyright 2008 - Ce projet a bénéficié du soutien financié de la Commission européenne



Matériel photographique : ©
Yuri Arcurs
|
Dreamstime.com