Lifelong Learning Project - School Inclusion - Preventing Early School Leaving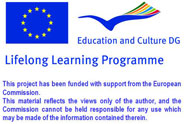 Database of Publications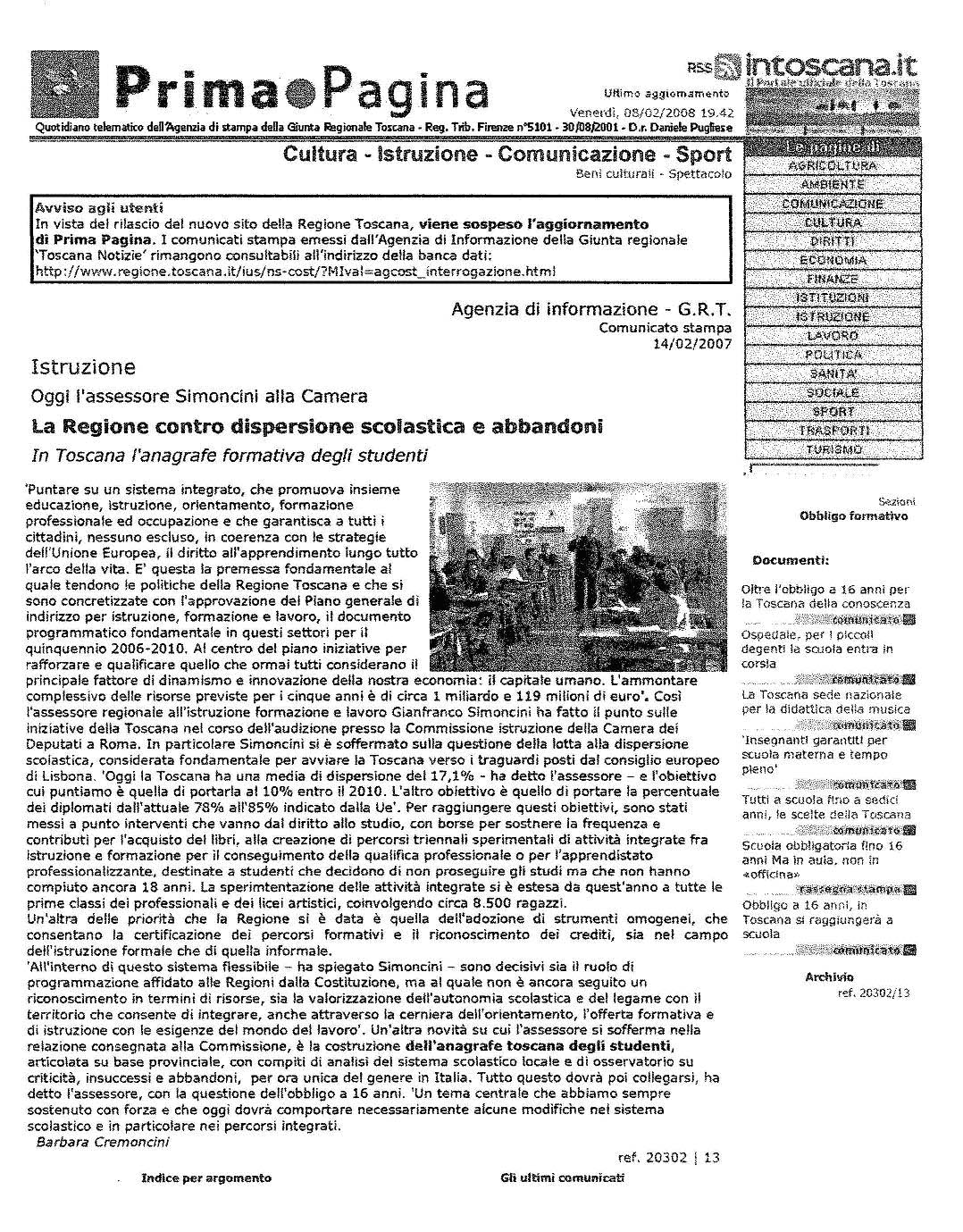 TITLE OF THE PUBLICATION
:
La regione contro la dispersione scolastica e abbandoni


SURNAME AND NAME OF AUTHOR(S)
:
redazionale
PUBLISHER
:
quotidiano telematico della Regione Toscana "Prima Pagina"
PLACE AND DATE OF PUBLICATION
:
8 febbraio 2008
TYPE OF PUBLICATION
:
Articolo/Comunicato stampa
LANGUAGE/S OF PUBLICATION
:
Italiano
LANGUAGE OF REVIEW
:
Italian
DESCRIPTION OF CONTENTS
:
L'assessore regionale all'istruzione formazione e lavoro Gianfranco Simoncini fa il punto sulle iniziative della Toscana nel corso dell'audizione presso la Commissione istruzione della Camera dei Deputati a Roma. In particolare Simoncini si è soffermato sulla questione della lotta alla dispersione scolastica, considerata fondamentale per avviare la Toscana verso i traguardi posti dal consiglio europeo di Lisbona. 'Oggi la Toscana ha una media di dispersione del 17,1% - ha detto l'assessore – e l'obiettivo cui puntiamo è quella di portarla al 10% entro il 2010.
WHERE TO FIND IT
:
www.primapagina.regione,toscana.it


NAME OF COMPILER
:
Mauro Di Grazia
NAME OF INSTITUTION
:
CIPAT

4 mars 2013
Lancement du Module 5 "Soutien externe et coopération"
Au cours du mois de mars 2013, les partenaires forment les enseignants impliqués dans le projet au Module 5 "Soutien externe et coopération". Le module examine les ressources et soutiens externes pour les enseignants et élèves pour les aider à prévenir le décrochage scolaire.

School Inclusion - Copyright 2008 - Ce projet a bénéficié du soutien financié de la Commission européenne



Matériel photographique : ©
Yuri Arcurs
|
Dreamstime.com