Lifelong Learning Project - School Inclusion - Preventing Early School Leaving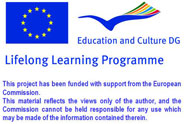 Training Initiatives

TITLE OF TRAINING INITIATIVES
:
Actions against drop out at Trade studies
NAME OF ORGANISER
:
Teachers of intermediate vocational training
Director of studies: Irene Rosaleny Guillem

LANGUAGE OF THE REVIEW
:
English
COUNTRY WHERE IT TOOK PLACE
:
Spain
REVIEW OF THE TRAINING INITIATIVE
:
The initiative emerged when LOGSE system was introduced in Spain and had to switch from a vocational training center for first grade in a center of ESO And C.F.G.M. .
At the end of the 90's we used to offer vocational training in Administration, Electrical equipment and Trade. .

At the vocational studies on Sales, we had students with low academic level.

At the commerce studies in vocational training there were students with low academic level and a high absenteeism
In order to solve this, we started implementing the following strategies:
- Curricula with reduced contents
- Weekly follow up of the absenteeism
- Visits to the shops where former students had been hired and had been on stage
- Visits to all companies where they were going to practice
- Meetings with the HR departments of big chains/department stores.

Awareness to of the secondary school counselors:
- Use of ICT to most of the subjects
- Trip to see shop windows around the city
- Activities in English (theatre, interviews,..)
- Workshop on how to set a shop window
- Meetings with the mentors at the shops and the families
All the actions are registered at our quality system and have been recognized for its quality by the regional educational authorities.


4 mars 2013
Lancement du Module 5 "Soutien externe et coopération"
Au cours du mois de mars 2013, les partenaires forment les enseignants impliqués dans le projet au Module 5 "Soutien externe et coopération". Le module examine les ressources et soutiens externes pour les enseignants et élèves pour les aider à prévenir le décrochage scolaire.

School Inclusion - Copyright 2008 - Ce projet a bénéficié du soutien financié de la Commission européenne



Matériel photographique : ©
Yuri Arcurs
|
Dreamstime.com