Lifelong Learning Project - School Inclusion - Preventing Early School Leaving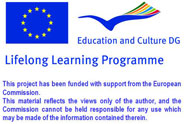 Training Initiatives

TITLE OF TRAINING INITIATIVES
:
Peer education to promote health against reckless behaviour in adolescence
NAME OF ORGANISER
:
USL 4 Prato Education and Health Promotion Functional Unit
LANGUAGE OF THE REVIEW
:
English
COUNTRY WHERE IT TOOK PLACE
:
Italy
REVIEW OF THE TRAINING INITIATIVE
:
Frame of reference
In the field of adolescence distress, among the causes of dropout and early school leaving, the affective and the social ones have been identified as particularly relevant . For this reason peer education is seen as an educational method that opens up many possibilities.
The project makes it particularly important the dissemination of information to aid the development of an untroubled and safe sex among teenagers.The interesting thing is that, for the 93% of students in participating schools, school is the appropriate place to provide training for the individual's emotional sphere.In addition to the teachers, the thirty-two students of the four schools involved will be trained. After a series of training sessions, these students become tutors for their classmates.
Target audience: teachers and students from four high schools in Prato: 'F. Datini' Vocational Institute,'Gramsci/Keynes' Technical Institute, 'C.Livi' Scientific High School and 'P.Dagomari'Commercial Institute.
Duration: 2010-2011 school year.
NAME OF THE REVIEWING ORGANISATION
:
Istituto Professionale di Stato Francesco Datini Prato

4 mars 2013
Lancement du Module 5 "Soutien externe et coopération"
Au cours du mois de mars 2013, les partenaires forment les enseignants impliqués dans le projet au Module 5 "Soutien externe et coopération". Le module examine les ressources et soutiens externes pour les enseignants et élèves pour les aider à prévenir le décrochage scolaire.

School Inclusion - Copyright 2008 - Ce projet a bénéficié du soutien financié de la Commission européenne



Matériel photographique : ©
Yuri Arcurs
|
Dreamstime.com