School Inclusion - Preventing early school leaving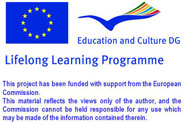 Dissemination
DISSEMINATION REPORT

Partners:
ZEPF - Universität Koblenz-Landau

Name of the person involved in the event:
Dr. Gabriele Dlugosch

Date of the event:
19th February 2009

Type of Dissemination event:
Information via internet

Description of Dissemination Event:
On the zepf web site information about the first workshop was spread.

Target group:
Visitors of the zepf web site.

Number of people reached by event:

Held in:

Outcomes and Results:
Under the topic "News" it was referred to the first workshop that took place on 20/02/2009. The information was linked to the project description and to the School Inclusion web site.

Supporting Documents:

All contents © 2019 by Pixel , all rights reserved