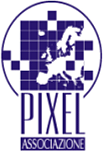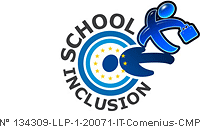 DISSEMINATION REPORT

Partners:
Mayo Education Centre

Name of the person involved in the event:
Art Ó Súilleabháin

Date of the event:
24th September 2008

Type of Dissemination event:
Training Seminar

Description of Dissemination Event:
Conference of young teachers (Probationary Teachers) along with mentoring teachers. This was a Department of Education and Science Conference of Probationary Teachers and their mentors. This is a new strategy established by the Department of Education & Science to assist young teachers. It is an information and development strategy and mentoring day for these teachers. It is ian ideal time to introduce teachers to Early Leaving strategies and various issues that imact on early leaving or otherwise.

Target group:
Young Teachers & their Mentors

Number of people reached by event:
75

Held in:
Mayo Education Centre, Castlebar, Co. Mayo

Outcomes and Results:
Good forum for introducing young teachers to the strategies required to prevent early school leaving and to encourage these young teachers to formally engage with training that will assist in alleviating the problem.

Supporting Documents: