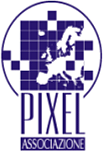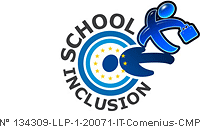 DISSEMINATION REPORT

Partners:
C.I.P.A.T.

Name of the person involved in the event:
Giuseppe Italiano

Date of the event:
28th October 2008

Type of Dissemination event:
Presentation in the Regional Conference "Professione Turismo: quale formazione per il turismo" (Jobs in Tourism: innovation in vocational training)

Description of Dissemination Event:
The Conference was held by EBTT (Ente bilaterale Turismo Toscana, Tuscan Tourism Bilateral Organization) in cooperation with many professional associations and CIPAT Consortium. Di Grazia, as CIPAT chairman, participated in the debate and briefly presented the "School Inclusion" project and the main lines of the training package.

Target group:
Representatives from Tourism Technical and Vocational Institutes, from professional associations (hotel directors, chefs, etc) and from regional and local institutions.

Number of people reached by event:
45

Held in:
Montecatini Terme (Pistoia), Italy

Outcomes and Results:
Outcomes and Results:
Dissemination of information about the project, enhancing links with the vocational training in tourism, a most important sector to combat early school leaving.

Supporting documents:
Conference brochure

Supporting Documents: