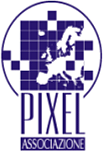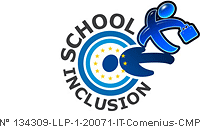 DISSEMINATION REPORT

Partners:
C.I.P.A.T.

Name of the person involved in the event:
Giuseppe Italiano

Date of the event:
4th November 2008

Type of Dissemination event:
Presentation in the "Seminar presenting the guidelines for compulsory education in Tuscany"

Description of Dissemination Event:
The seminar was held by the Regional Councillor for Education and CIPAT Consortium was invited together with provincial administrations, parents' and teachers' associations and Trade Unions. In their speeches both Italiano, as CIPAT scientific coordinator, and Di Grazia, as CIPAT chairman, spoke about the project, highlighting the indications and suggestions from the National and Transnational Reports which can be useful to combat early school leaving.

Target group:
Provincial public officers, parents' associations, schools, representatives from Trade Unions

Number of people reached by event:
50

Held in:
Florence, Italy

Outcomes and Results:
Outcomes and Results:
Dissemination of information about the project and links with problems related to the guidelines for compulsory education in Tuscany

Supporting documents:
Invitation from the Regional Councillor, Mr Gianfranco Simoncini.

Supporting Documents: