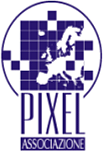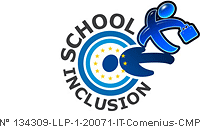 DISSEMINATION REPORT

Partners:
Mayo Education Centre

Name of the person involved in the event:
Ann Caulfield

Date of the event:
24th February 2009

Type of Dissemination event:
Presentation including power point and discussion

Description of Dissemination Event:
Presentation of overview of the Social Inclusion Project - tts aims and objectives, the tasks carried out and overview of the Irish and European trends in relation to early school leaving Mayo Education Centres involvement in the project Teh European meeting held at Mayo Education Centre in January 2009 Discussion ensued with question and answer session. Participants shared some of their own experiences of students at risk of leaving school early. This brought a personalised perspective to the event. Participants helped each other and responded to each other on how to address particular situations.

Target group:
Teachers form schools and outdoor education centres

Number of people reached by event:
12

Held in:
Mayo Education Centre

Outcomes and Results:
Group more aware of the Irish and European situation in realtion to early school leaving.
Participants energised by the discussion and returned to teaching situation with a greater understanding and appreciation.

Supporting Documents: