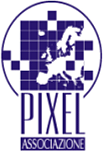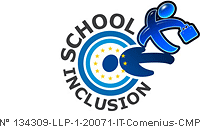 DISSEMINATION REPORT

Partners:
Pixel Associazione

Name of the person involved in the event:
Elisabetta Delle Donne and Andrea Peraldo

Date of the event:
8th January 2009

Type of Dissemination event:
Transnational Meeting

Description of Dissemination Event:
During "Routes" project first meeting, Elisabetta Delle Donne and Andrea Peraldo presented Pixel, the activities carried out by the Association and the School Inclusion project. They also distributed some leaflets and brochures informing about the status of other ongoing project.

Target group:
Training Agencies, Teacher training agencies, Educational institutions

Number of people reached by event:
16

Held in:
Florence, Italy

Outcomes and Results:
Main outcomes have been to inform "Routes" project partners about Pixel activities and all the projects the Association is involved with.

Supporting Documents: