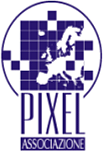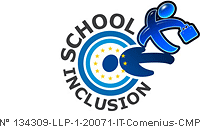 DISSEMINATION REPORT

Partners:
Aspete School of Pedagogical Education

Name of the person involved in the event:
Dr. Anthi Karatrantou

Date of the event:
6th April, 2009

Type of Dissemination event:
leaflet, short presentation

Description of Dissemination Event:
Dr. Anthi Karatrantou works as a part-time lecturer at the Primary Education Department of University of Patras teaching the lesson of 'The use of Information Technology' for a post-graduate course for teachers. The lectures take place every Monday during the spring semester and she took the opportunity to present shortly the project to the students. A dynamic conversation took place.

Target group:
Teachers of Primary Schools attending the post-graduate course at the Primary Education Department of Univesrity of Patras

Number of people reached by event:
30

Held in:
Patras, Geece

Outcomes and Results:
30 Teachers got informed about the project, its aims, procedures and results up to now.

Supporting Documents: