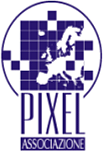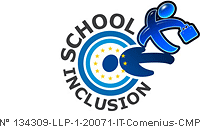 DISSEMINATION REPORT

Partners:
Aspete School of Pedagogical Education

Name of the person involved in the event:
Dr. Sifis Fragoulis

Date of the event:
18th July 2009

Type of Dissemination event:
short presentation

Description of Dissemination Event:
Dr. Sifis Fragoulis is a Tutor at the Hellenic Open University. He is the supervisor of Postgraduate student Thesis in the thematic area of Adult Education. He met his students in Athens in order to discuss the progress of their thesis as at the end of July they have to submit the final version of their dissertation and took the opportunity to talk about the progress of the school Inclusion project as all of them were informed about it due to a previous presentation.

Target group:
10 students of Hellenic Open University

Number of people reached by event:
10

Held in:
Patras, Greece

Outcomes and Results:
10 students of Hellenic Open University got infomed about the proccess of the project

Supporting Documents: