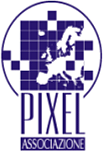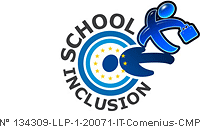 DISSEMINATION REPORT

Partners:
Mayo Education Centre

Name of the person involved in the event:
Fiona King & Art Ó Súilleabhain

Date of the event:
21st October 2009

Type of Dissemination event:
This was a series of seminars for practising teachers in the west of Ireland, organised by Mayo Education Centre on the subject of 'Inclusion'.

Description of Dissemination Event:
This series of seminars at 4 different location in the West of Ireland. Each location is a specific Education Centre in the national network of Educatin Centres,(Castlebar in Mayo, Carrick on Shannon in Leitrim, Sligo in Sligo, and Donegal in Donegal), hosted 2 seminars with a specialist Facilitator. The Facilitator was Fiona King in all cases - Fiona is dealing specifically with 'Inclusion' and comes to the Education Centre through our contact with the Lincoln University doctoral reseach school where we presented in formation on the 'Inclusion' project.

Target group:
Practisig teachers and school principals in the west of Ireland.

Number of people reached by event:
350

Held in:
Castlebar, Sligo, Donegal & Carick o Shannon

Outcomes and Results:
This has been a very fruitful exercise where teachers from a diverse region and from diverse school backgrounds were introduced to the 'Inclusion' project.

All teachers were presented with a document from Mayo Education Centre outlining the details of the project.

Supporting Documents: