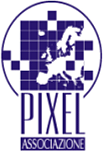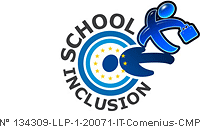 DISSEMINATION REPORT

Partners:
C.I.P.A.T.

Name of the person involved in the event:
Giuseppe Italiano

Date of the event:
5th February 2008

Type of Dissemination event:
National Meeting

Description of Dissemination Event:
Presentation of the project at the Councillor in charge of education and training at Tuscany County Council

Target group:
Policy makers from the Regional Council , sector of General and Vocational Education and Work

Number of people reached by event:
2

Held in:
Florence, Italy

Outcomes and Results:
Request for co-operation in the project and proposal for a publication of the results of the research. The Councillor has shown the interest of his sector in our project and has asked us to choose the five cases to be examined in Tuscany, which we have accepted.
Materials of the project have been given.


Supporting Documents: