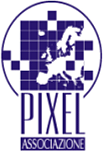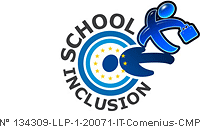 DISSEMINATION REPORT

Partners:
Mayo Education Centre

Name of the person involved in the event:
Art Ó Súilleabháin (Director - Mayo Education Centre)

Date of the event:
26th May 2008

Type of Dissemination event:
Conference presentation

Description of Dissemination Event:
Presentation at National Conference of Directors of Education Centres: This was a National meeting of Directors of Education Centres held at Blackrock Education Centre in Dublin.

Target group:
Directors of Education Centres Nationally. These Directors are charged with dissemenating educational information to teachers in their regions.

Number of people reached by event:
22

Held in:
Dublin, Ireland

Outcomes and Results:
Other Education Centres Nationally are made aware of the activities of their partnedr institutions. This is an ideal way of dissemenating information about interesting or useful initiatives. As a follow up a number of the Directors are coming to the Mayo Education Centre to view the work being carried out. This meeting will take place on Wed. June 4th 2008.

Supporting Documents: