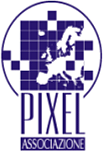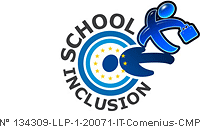 DISSEMINATION REPORT

Partners:
Mayo Education Centre

Name of the person involved in the event:
Art Ó Súilleabháin

Date of the event:
29th May 2008

Type of Dissemination event:
National Meeting

Description of Dissemination Event:
Meeting of the Board of Management of Mayo Education Centre & staff: This Board meeting was informed of the activities of the working group associated with the SIP Project. A presentation was given by ARt Ó Súillleabháín to keep the Management Board informed of work in progress and planned events and future work planned.

Target group:
Teachers from various schools in Mayo who have volunteered to be members of the Board of Management and who carry information back to their schools.

Number of people reached by event:
24

Held in:
Castlebar, Ireland

Outcomes and Results:
This is an important dissemiation eveent as members of the Board of Management of the the Education Centre are advised to inform other teachers in thier schools and areas about various events and initiatives taking place in the MAyo Education Centre.

Supporting Documents: