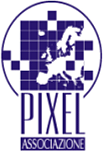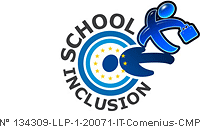 DISSEMINATION REPORT

Partners:
Wilsthorpe Business and Enterprise College

Name of the person involved in the event:
Roger Murfin

Date of the event:
18th June 2008

Type of Dissemination event:
Regional Meeting

Description of Dissemination Event:
Presentation at Midland Bursar Group meeting: This was a regular meeting for members of the Midland Bursar Group, held every two or three months. At the meeting, agenda items are exclusively linked to schools and problems encountered in the day to day role of a school/college bursar and schools in general.

Target group:
Most participants at the meeting were school Bursars / Business Managers, also present were three or four school suppliers.

Number of people reached by event:
28

Held in:
Worcester, United Kingdom

Outcomes and Results:
Full details of the project were presented and all present received a copy of the 'dissemination' leaflet with web site / portal details.

Quite a lot of interest expressed by those present and a number were also interested in European links and European funding in general.

All present were asked to take the information back to their respective schools and pass details onto their teachers.

Supporting Documents: