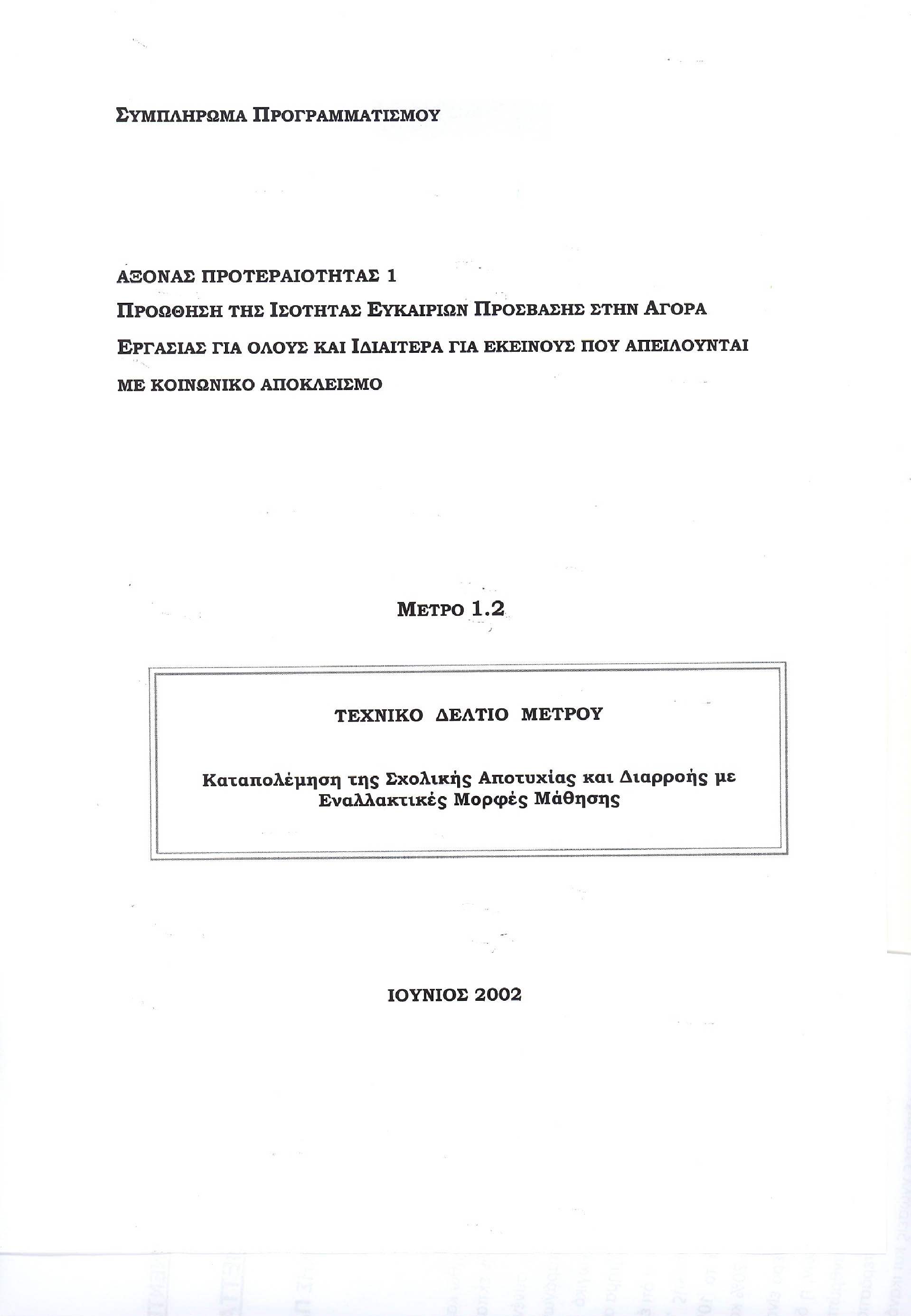 TITOLO DELLA PUBBLICAZIONE
:
Fighting School Failure and Dropout by means of Alternative Learning Forms.
NOME E COGNOME DELL'AUTORE/I
:
Ministry of National Education and Religions.
TIPOLOGIA DELLA PUBBLICAZIONE
:
Action Technical Bulletin for the YPETH business plan on education and initial vocational training, June 2002.
LINGUA DELLA PUBBLICAZIONE
:
Greek
DESCRIZIONE DEI CONTENUTI
:
Fighting school failure and dropout by means of alternative learning forms. Implementation of Teaching backing programs in the Primary and Secondary School Education, of Additional Teaching Support in the Lyceums and establishment of day-long schools.
COMMENTO SULLA PUBBLICAZIONE
:
Useful manual providing information and contributing to the understanding of the government strategies which have been designed to address school dropout.
DOVE REPERIRLA
:
www.epeaek.gr


AUTORE DELLA RECENSIONE
:
Kallignomos Konstantinos
ISTITUZIONE
:
ASPETE, Greece