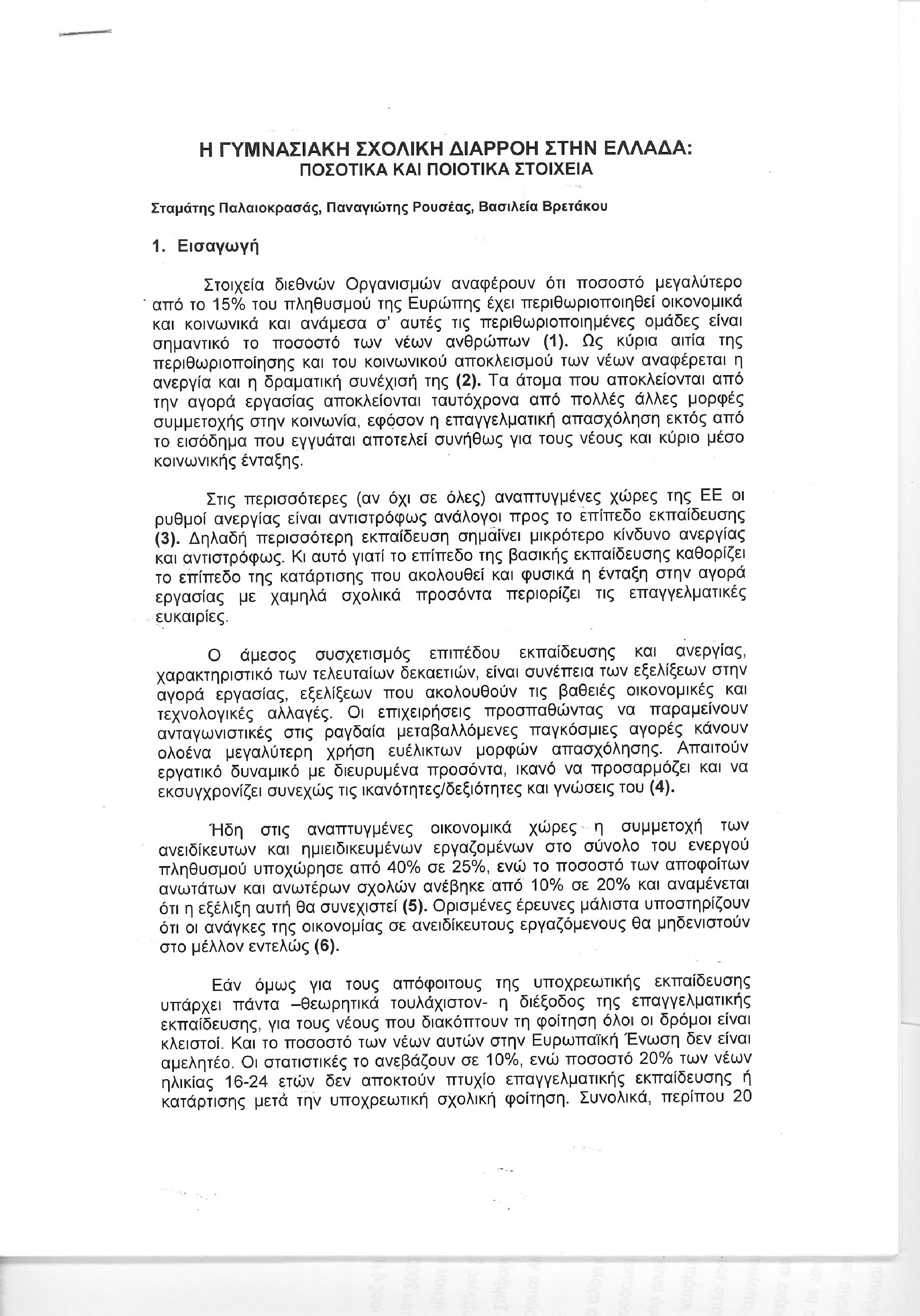 TITOLO DELLA PUBBLICAZIONE
:
Gymnasium School Dropout : Quantitative and Qualitative Data.
NOME E COGNOME DELL'AUTORE/I
:
S. Palaeocrassas, P. Rousseas, V. Vretakou
TIPOLOGIA DELLA PUBBLICAZIONE
:
Presentation in website
LINGUA DELLA PUBBLICAZIONE
:
Greek
DESCRIZIONE DEI CONTENUTI
:
Presentation of research efforts (in two phases) on school dropout in the Gymnasium 1st Grade carried out by the aforementioned authors on behalf of the Institute of Education. The research works present the quantitative data, as combined with the qualitative data, relating such dropout with families of low socio-economic and educational standards.
COMMENTO SULLA PUBBLICAZIONE
:
A useful text for a "quick" and overall reading of the school dropout problem in our country.
DOVE REPERIRLA
:
www.pi-schools.gr


AUTORE DELLA RECENSIONE
:
Kallignomos Konstantinos
ISTITUZIONE
:
ASPETE, Greece