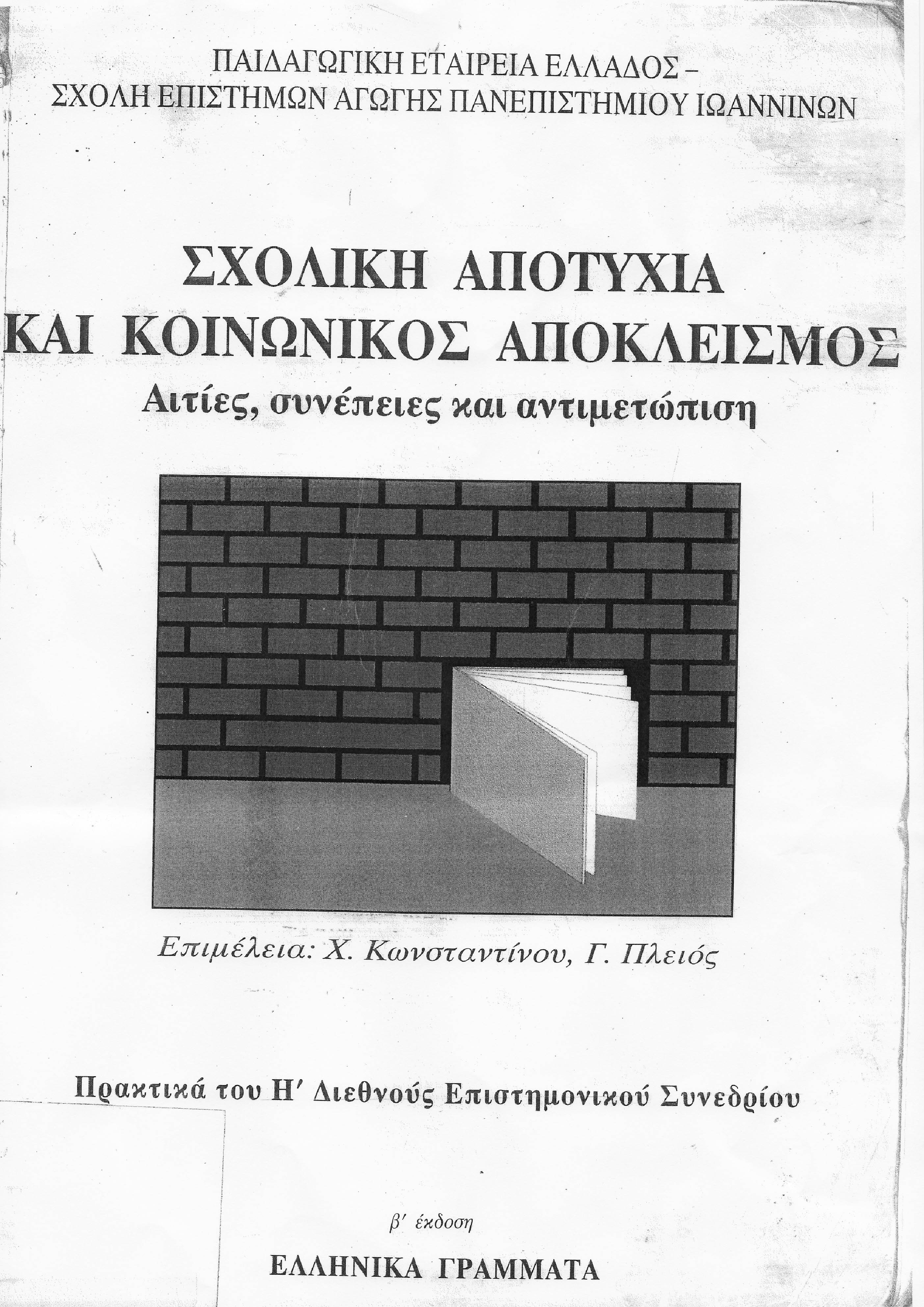 TITOLO DELLA PUBBLICAZIONE
:
Social Exclusion and School Dropout from the Compulsory Education Scheme in Greece. Myths and Facts.
NOME E COGNOME DELL'AUTORE/I
:
G. Stamelos,
EDITORE
:
Ellinika Grammata
LUOGO E DATA DELLA PUBBLICAZIONE
:
Athens, 1999
TIPOLOGIA DELLA PUBBLICAZIONE
:
Paper in the Proceedings of the 8th International Professional Conference, in Ch. Constantinou, G. Pleios (editing), School Failure and Social Exclusion (Causes, Consequences and Tackling the Problem)
LINGUA DELLA PUBBLICAZIONE
:
Greek
DESCRIZIONE DEI CONTENUTI
:
Dropping out from the compulsory education scheme does not always lead to unemployment, but it may cause social, political and cultural exclusion. The E.U. policies mainly concern the issue of employment.
COMMENTO SULLA PUBBLICAZIONE
:
The report is well structured and relates the problem of school dropout to the problem of social exclusion in the modern state of affairs.
AUTORE DELLA RECENSIONE
:
Anthi Provata
ISTITUZIONE
:
ASPETE, Greece
RUOLO
:
Assistant Professor