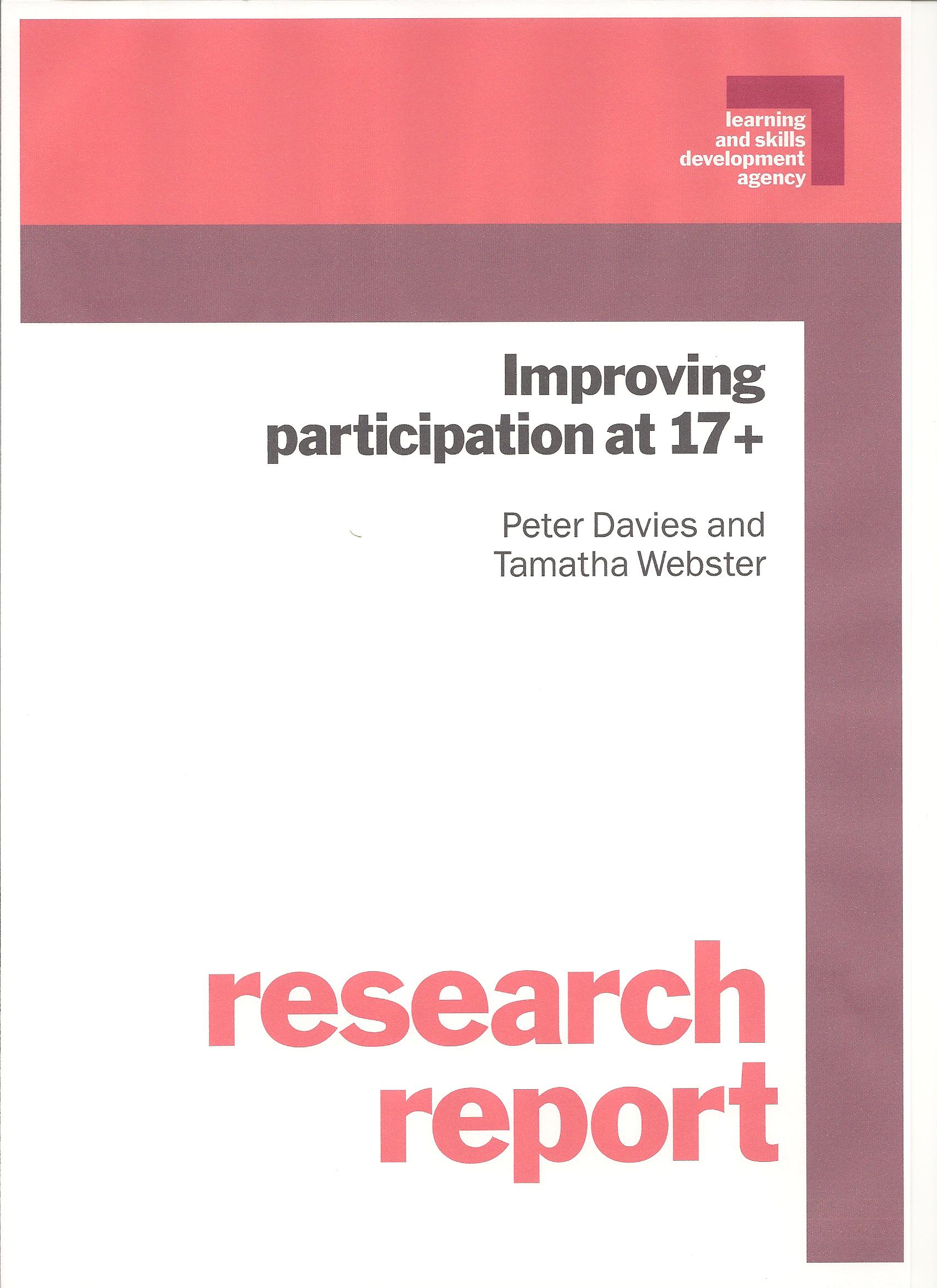 TITOLO DELLA PUBBLICAZIONE
:
Improving Participation at 17+. Published in 2005
NOME E COGNOME DELL'AUTORE/I
:
Peter Davies and Tamantha Webster
TIPOLOGIA DELLA PUBBLICAZIONE
:
Research Report undertaken as part of a strategic research programme contract between the Learning and Skills Development Agency and the Learning and Skills Council
LINGUA DELLA PUBBLICAZIONE
:
English
DESCRIZIONE DEI CONTENUTI
:
This report presents the outcomes of an investigation into effective ways in which learning providers can help
to sustain young people's participation in education and training at 17+ after the first post compulsory year.
COMMENTO SULLA PUBBLICAZIONE
:
Research for the project took place between October 2004 and June 2005. Provides some interesting although slightly dated (2002) international comparisons of participation at age 17. Quite a readable document (approx 60 pages) with sensible conclusions and suggestions for improvement.
AUTORE DELLA RECENSIONE
:
Roger Murfin
ISTITUZIONE
:
Wilsthorpe Business & Enterprise College