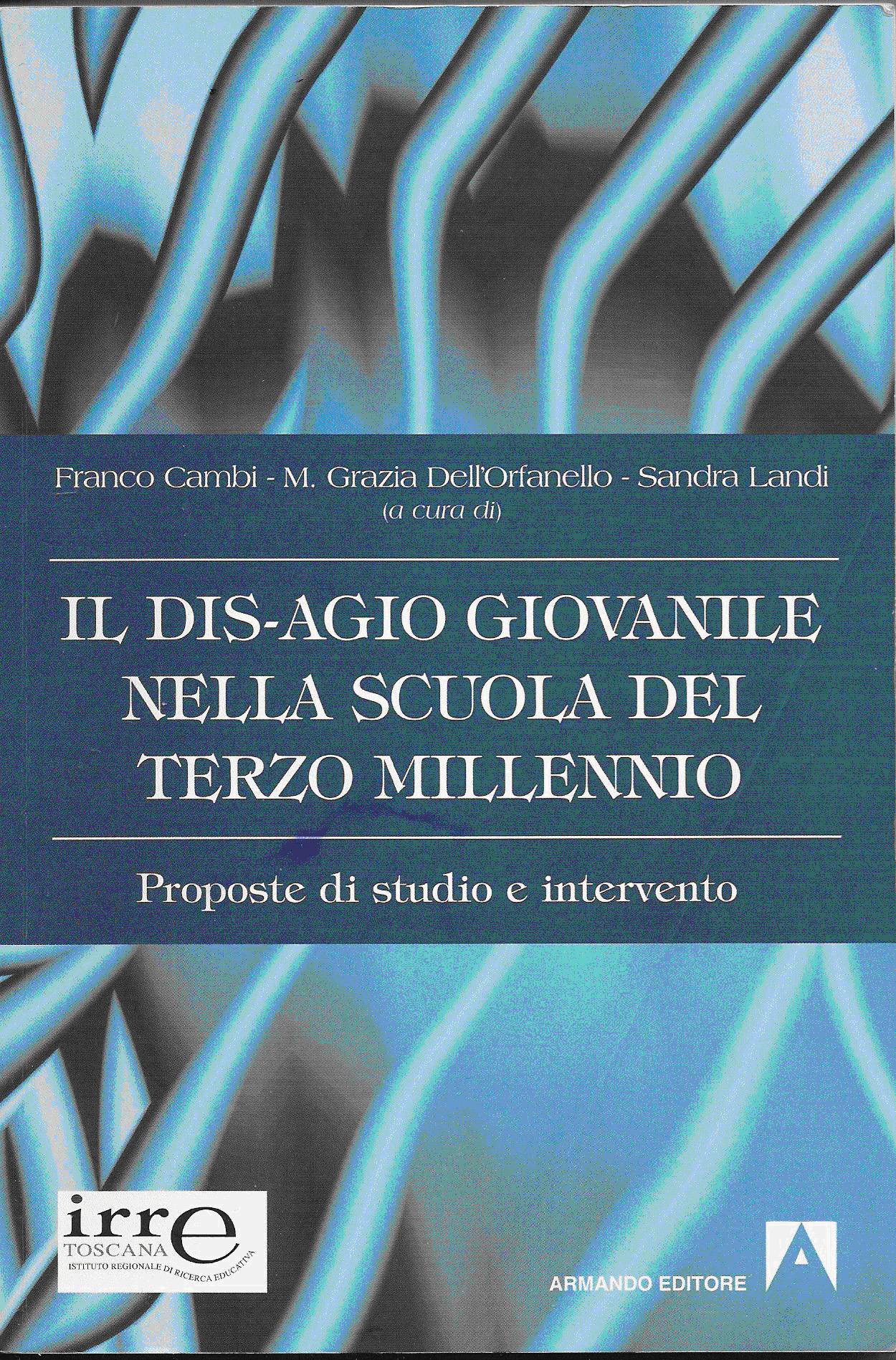 TITOLO DELLA PUBBLICAZIONE
:
The unease of youth in schools in the third millennium
NOME E COGNOME DELL'AUTORE/I
:
F. Cambi – M.G. Dell'Orfanello – S. Landi
TIPOLOGIA DELLA PUBBLICAZIONE
:
Article
LINGUA DELLA PUBBLICAZIONE
:
Italian
DESCRIZIONE DEI CONTENUTI
:
In first part of this book the contents are meaningful above all for the acquaintance of the phenomenon. The relations that are established in the familiar and scholastic context and the forms of the support and the dialogue like instruments of aid for the adults and the young people in the problematic situations are analyzed.
In the second part of the book "bullism" is taken under investigation above all to the fenomenologia of the uneasiness (bullismo), in which the concept it is defined with attention to the categories, in order to characterize the participation instruments (peer - education; tutoring, self-efficacy).
In the third part of the text they come analyzed to aspects of the uneasiness like surveying objects and study.
In the quarter and last part of a book the thought forms of uneasiness in relation are analyzed more serious or to the suffering that sometimes involve or to the outcomes (borderline and depression).

COMMENTO SULLA PUBBLICAZIONE
:
The test, beyond for the importance of the dealt topics, filler a wide bibliography that can be of great interest in order to start a reflection on these arguments.
AUTORE DELLA RECENSIONE
:
Campanile Assunta
ISTITUZIONE
:
IIS Leonardo da Vinci