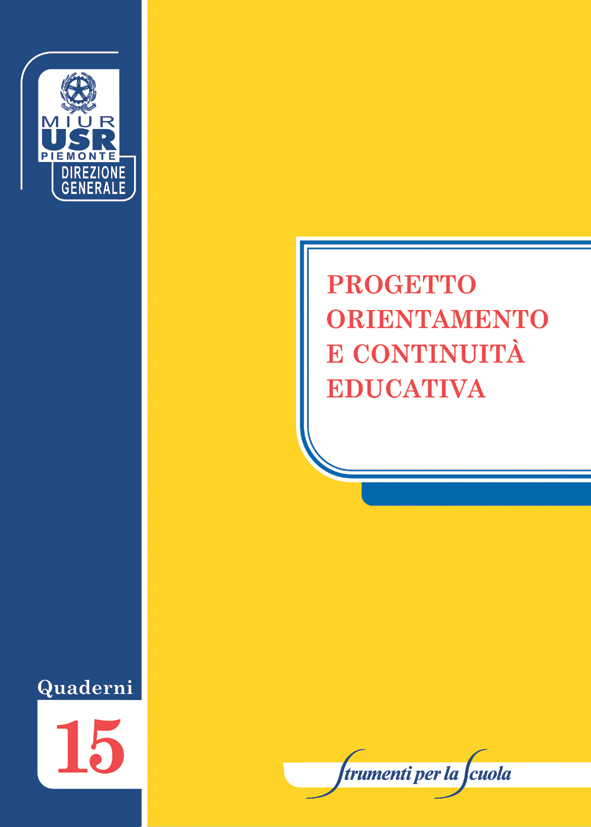 TITOLO DELLA PUBBLICAZIONE
:
Courses and continuing education
NOME E COGNOME DELL'AUTORE/I
:
Enzo Catarsi (editor)
TIPOLOGIA DELLA PUBBLICAZIONE
:
Book
LINGUA DELLA PUBBLICAZIONE
:
Italian
DESCRIZIONE DEI CONTENUTI
:
Orientation and educational continuity; orientation laboratories; individual consulting orientation, school choice and ability to contend with teenager stress; interests and professional values for individual growth; gender differences and building of formative identity; parents facing choice; teachers' guidance competences.
COMMENTO SULLA PUBBLICAZIONE
:
The volume collects various thoughts about orientation activities conceived to contrast school and vocational dispersion. Thought to outline the results of an enquiry about dispersion to teachers and school operators.
AUTORE DELLA RECENSIONE
:
Gabbriella Baragatti
ISTITUZIONE
:
Istituto Professionale Enriques Castefiorentino