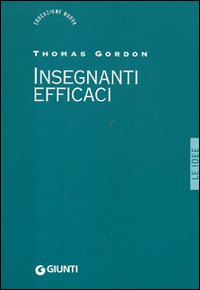 TITOLO DELLA PUBBLICAZIONE
:
The Gordon Method: How to make relationships more effective
NOME E COGNOME DELL'AUTORE/I
:
Frigerio Daniela
LUOGO E DATA DELLA PUBBLICAZIONE
:
Milano, 2002/2003
LINGUA DELLA PUBBLICAZIONE
:
Italian
DESCRIZIONE DEI CONTENUTI
:
This paper describes in a very clear and detailed way, from the point of view of the professional educator, the Gordon method, based on the idea that "messages and contents we want to communicate are less important than the way they are transmitted, the way we can enter in relationship with the other person, the quality of relationship. As a matter of fact, it is only by way of a cood relationship that we can have a significant, deep and lasting influence on the addressee of educational action. The Gordon method is a way to approach the other person, a structured way to build a good relationship, and not a mechanical sequence of action, or a "technique".
AUTORE DELLA RECENSIONE
:
Paola Panico
ISTITUZIONE
:
IPSIA "Chino Chini" Borgo San Lorenzo