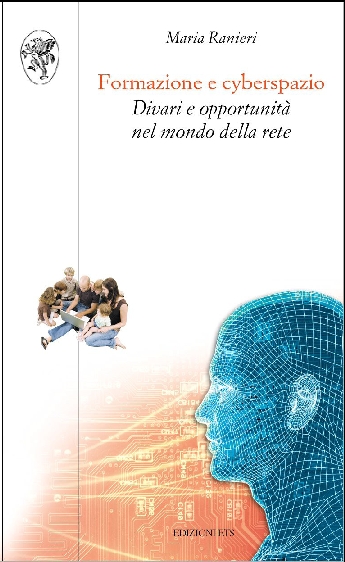 TITOLO DELLA PUBBLICAZIONE
:
Education and cyberspace. Discrepancy and opportunity in the world of the internet"
NOME E COGNOME DELL'AUTORE/I
:
Maria Ranieri
LUOGO E DATA DELLA PUBBLICAZIONE
:
2006
TIPOLOGIA DELLA PUBBLICAZIONE
:
Book
LINGUA DELLA PUBBLICAZIONE
:
Italian
DESCRIZIONE DEI CONTENUTI
:
The development of Cyberspace foreshadows, today, new search areas for educational remark about aspects and dimensions which will have a growing importance in the next future.
COMMENTO SULLA PUBBLICAZIONE
:
The text anlyses styles of thought and the formae mentis which would be promoted, at school, to support a critical ,creative and conscious use of the web. Cyberspace is analysed as a site where developing that public intelligence which Lévy P. talked about, for the first time, in 1996.
DOVE REPERIRLA
:
www.lte-unifi.net
AUTORE DELLA RECENSIONE
:
Carla Favilli
ISTITUZIONE
:
Istituto Professionale Einaudi