Lifelong Learning Project - School Inclusion - Preventing Early School Leaving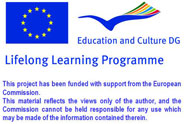 Database delle pubblicazioni

TITOLO DELLA PUBBLICAZIONE
:
Drop Outs or Early School Leavers: More Than a Difference in Verbiage?
NOME E COGNOME DELL'AUTORE/I
:
Alana James.
LUOGO E DATA DELLA PUBBLICAZIONE
:
Ireland 2005
TIPOLOGIA DELLA PUBBLICAZIONE
:
Research Document
LINGUA DELLA PUBBLICAZIONE
:
English
DESCRIZIONE DEI CONTENUTI
:
The purpose of this study is to investigate and compare steps taken in the United States and Ireland to prevent students leaving school without sufficient qualifications. The study focuses on the context and attitudes towards educational disadvantage in the two countries and the subsequent policies.

It provides a comparison of the two educational systems and two understandings of risk and risk factors. It explores the policies that affect practice in relation to educational disadvantage.

It concludes with a list of recommendations – some of which are similar for both the Ireland and the United States, and others that differ. Some of the recommendations encourage similar steps to educational leaders that aim to strengthen collaborative work by suggesting community group involvement to help bolster resources in disadvantaged schools.
The research indicates how both countries can learn from policies and actions that the other has already in place to prevent early school leaving.

COMMENTO SULLA PUBBLICAZIONE
:
This study is a short and succinct overview of the situation in both countries and quickly addresses the causes and recommendations.
AUTORE DELLA RECENSIONE
:
Ann Caulfield
ISTITUZIONE
:
Mayo Education Centre

15 November 2012
[email protected] at the Future of Education Conference
The [email protected] projet will be presented at the third edition of the "Future of Education" international conference, held in Florence, Italy, on 13 - 14 June 2013. Over 250 participants from all over the world will attend the conference. The conference participants belong to the sectors of higher education, school education, vocational education and training as well as adult education, therefore representing all of the target groups of the [email protected] project.

School Inclusion - Copyright 2008 - This project has been funded with support from the European Commission


Comunicazione grafica:
Achrom.it
- Programmazione &
Web Marketing
:
Pinzani.it
- Hosting by:
Connectis s.r.l.

Materiale fotografico: ©
Yuri Arcurs
|
Dreamstime.com