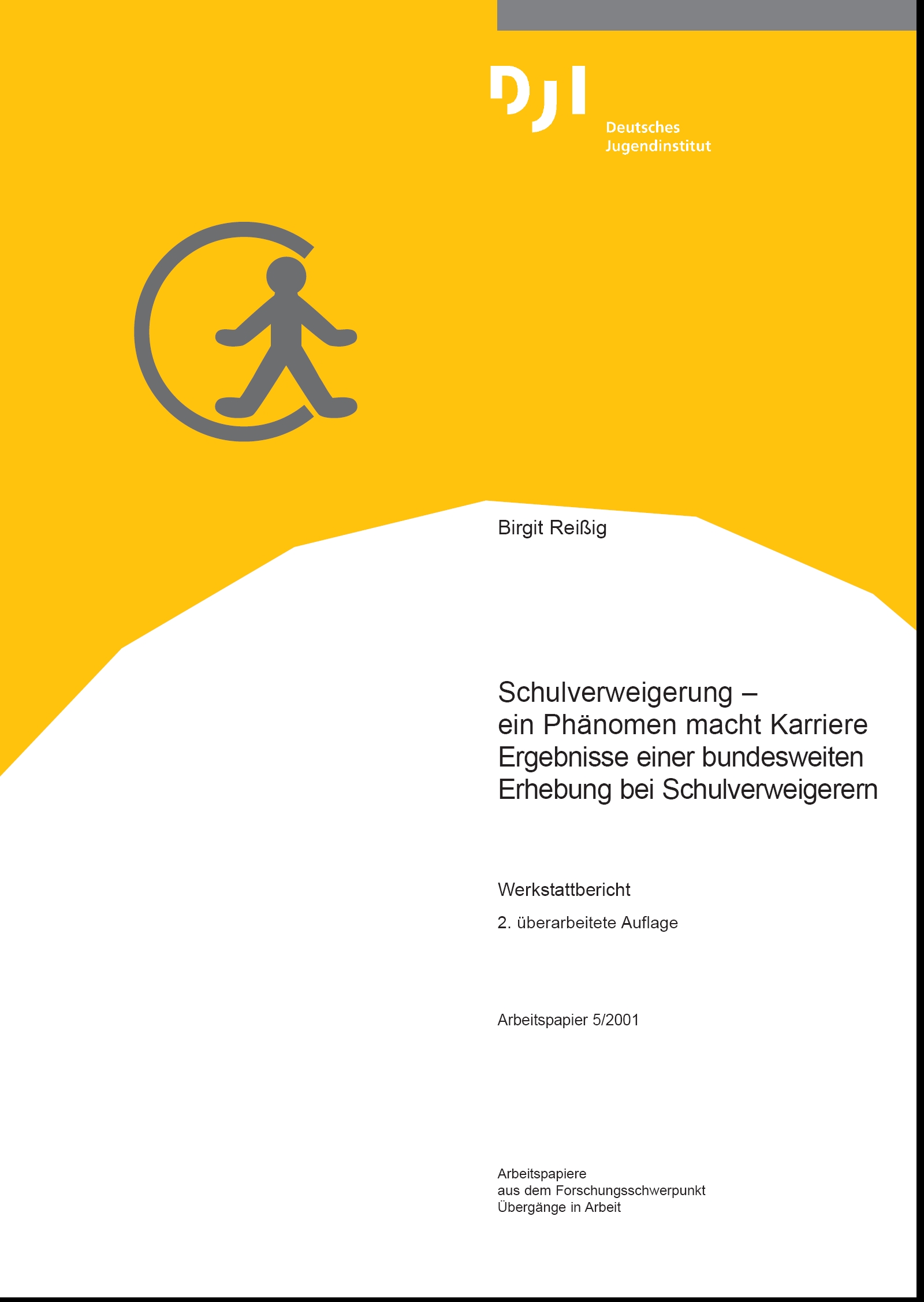 TITOLO DELLA PUBBLICAZIONE
:
School refusal – a phenomenon makes career. Results of a nationwide study with school refusers

NOME E COGNOME DELL'AUTORE/I
:
Reißig, B.
EDITORE
:
Deutsches Jugendinstitut e.V.
LUOGO E DATA DELLA PUBBLICAZIONE
:
München, 2001
TIPOLOGIA DELLA PUBBLICAZIONE
:
Online document, brochure
LINGUA DELLA PUBBLICAZIONE
:
German
DESCRIZIONE DEI CONTENUTI
:
• Introductory the author explicates definition and causes of school refusal.
• She shows strategies against school refusal in cooperation between school and youth welfare.
• The main part of the publication is referring about a study with refusing pupils. 346 Teenagers were interviewed about:
- their school refusal career
- beginning and process
- causes
- reactions from people around them
- fears
- current life circumstances and appraisals of their future

COMMENTO SULLA PUBBLICAZIONE
:
This report was compiled from the German Youth Institute in Munich within the framework of scientific monitoring of the project "Youth social welfare in the context of work".
AUTORE DELLA RECENSIONE
:
Dr. Gabriele Dlugosch
ISTITUZIONE
:
Zentrum für empirische pädagogische Forschung (zepf)
RUOLO
:
Head of the Competence Centre Health and Wellbeing