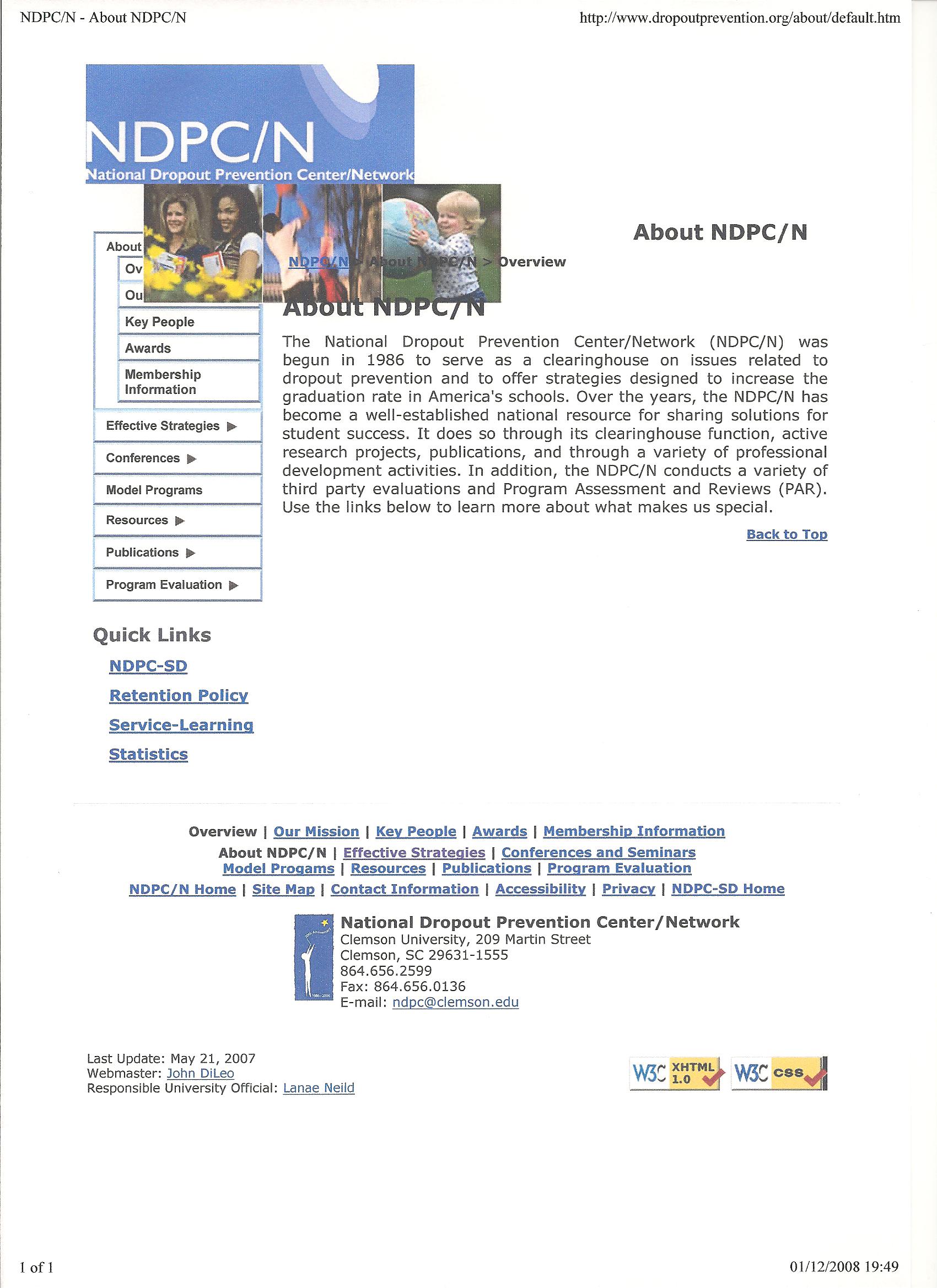 TITOLO DELLA PUBBLICAZIONE
:
National Dropout Prevention Center/Network
NOME E COGNOME DELL'AUTORE/I
:
N/A
TIPOLOGIA DELLA PUBBLICAZIONE
:
Web site
LINGUA DELLA PUBBLICAZIONE
:
English
DESCRIZIONE DEI CONTENUTI
:
The National Dropout Prevention Center was started in 1986 to serve as a clearing house on issues related to dropout prevention and to offer strategies designed to increase the graduation rates in Americas schools.
Their web site offers a wealth of information and numerous effective strategies to help with the problem.
COMMENTO SULLA PUBBLICAZIONE
:
I found this to be an excellent web site, rich in relevant information linked to this project. I particularly liked their 'Fifteen Effective Strategies for Improving Student Attendance and Truancy Prevention', but this is just the tip of the iceberg of information the site offers. This site is well worth a visit.
AUTORE DELLA RECENSIONE
:
Roger Murfin
ISTITUZIONE
:
Wilsthorpe Business & Enterprise Centre