Lifelong Learning Project - School Inclusion - Preventing Early School Leaving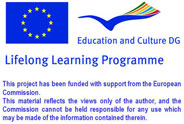 Iniziative di formazione

TITOLO DELL'INIZIATIVA DI FORMAZIONE
:
No. 2 Master's degree – 1st level – "Didactics and psycopedagogy for the learning disability"
NOME DELL'ISTITUZIONE ORGANIZZATRICE
:
USRV and University of Padua - Faculty of Education
LINGUA DELLA RECENSIONE
:
English
PAESE DOVE SI E' SVOLTA
:
Italy
RECENSIONE DELL'INIZIATIVA DI FORMAZIONE
:
In the framework of the Act no. 170/2010 (New rules on learning disability in the education) and the agreement signed between USRV and the Faculty of Education, University of Padua and Verona, two Master's Degrees – 1st level – on "Didactics and psycopedagogy for the learning disability" were launched. The master's degrees took place by the two universities and 100 places were reserved to school principals and teachers. The Master's degree aims at providing specific knowledge and competencies in the following areas:
 learning disability: analysis of educational needs and actions regarding the difficulty in reading and understanding, writing, making calculations and problem solving, studying;
 specific learning disorders: diagnosis and treatment with regard to dyslexia, writing disorders, dyscalculia, attention deficit hyperactivity disorder (ADHD), visual-spatial problems.
The Master's degree lasts 1500 hours with a final exam and it is equal to 60 credits (CFU). it is divided into three levels and each one is equivalent to 20 CFU. The participant has to attend at least the 2/3 of the course and the whole e-learning.
The start of activities will be in May 5, 2012 in both locations.
To access the Master's degree the participant should hold a degree.
For detailed information on training activities it is possible to visit the following link
http://www.unipd.it/unipdWAR/page/unipd/studenti0/P24400556111331556711602
NOME DELL'ISTITUZIONE AUTRICE DELLA RECENSIONE
:
USRV

15 November 2012
[email protected] at the Future of Education Conference
The [email protected] projet will be presented at the third edition of the "Future of Education" international conference, held in Florence, Italy, on 13 - 14 June 2013. Over 250 participants from all over the world will attend the conference. The conference participants belong to the sectors of higher education, school education, vocational education and training as well as adult education, therefore representing all of the target groups of the [email protected] project.

School Inclusion - Copyright 2008 - This project has been funded with support from the European Commission


Comunicazione grafica:
Achrom.it
- Programmazione &
Web Marketing
:
Pinzani.it
- Hosting by:
Connectis s.r.l.

Materiale fotografico: ©
Yuri Arcurs
|
Dreamstime.com