C.I.P.A.T.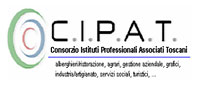 C.I.P.A.T. develops and carries out training projects for the training and professional specialisation for the institutes in the consortium and also carries out training activities with other public bodies and private companies, in particular with a view of organising work experience placements for students.

Pixel Associazione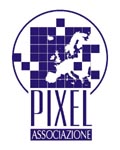 An education and training institution delivering in service teachers training initiatives addressed to secondary school teachers in the field of ICT for education; art and new technologies; foreign languages; European cooperation.Pixel has developed strong co-operation agreements and partnerships, all over Europe, with universities, training organisations, educational establishments, research and development centres, public authorities etc.

Universität Koblenz-Landau, Zentrum für empirische pädagogische Forschung (zepf)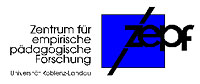 The Centre is engaged in national and international research- and practical oriented projects and has cooperated with a wide range of partners and clients such as companies, ministries or non-profit organisations. As part of the University of Koblenz-Landau, part of the staff of the zepf is involved in qualification of psychologists, teachers and educators.

Aspete School of Pedagogical Education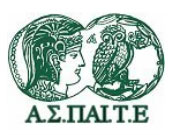 The institute according to its mission provides pedagogical education to its students, as well as applied research in the field of educational technology and pedagogy. More specifically the Lab of Educational Technology in Patras offers training courses in "educational technology - multimedia" and "ICT pedagogical applications" for prospective teachers intended to enter the Greek secondary technological education. The diploma issued by the Departments of A.S.PE.T.E. qualifies its holders for teaching in the corresponding discipline in secondary education

Mayo Education Centre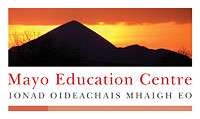 MEC provides its local education community with access to quality continuous professional development and support through national and local programmes including curricular reform, special education and locally identified teacher training needs. MEC is also responsible for the administration and delivery of the National Programme

Connectis s.r.l.

Connectis' core activity is the production of e-learning platforms but they also focus on various IT areas: web software development and computer systems, creation and production of multimedia material and computerized advertising graphics. The core business is oriented to the New Technologies based on Internet use and Connectis produces Commercial and educational software for private companies and Public Administration.

Wilsthorpe Business and Enterprise College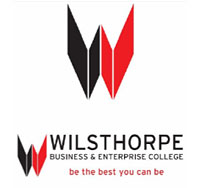 Wilsthorpe Business and Enterprise College is a state school, providing education to approximately 1000 students aged 11-18. They are also in partnership with two other secondary schools in the Long Eaton area, 'Friesland School' and 'The Long Eaton School' to support all secondary age students in the area so that they all have the option of accessing the 'Post 16' course of their choice without unnecessary course duplication at any one school.