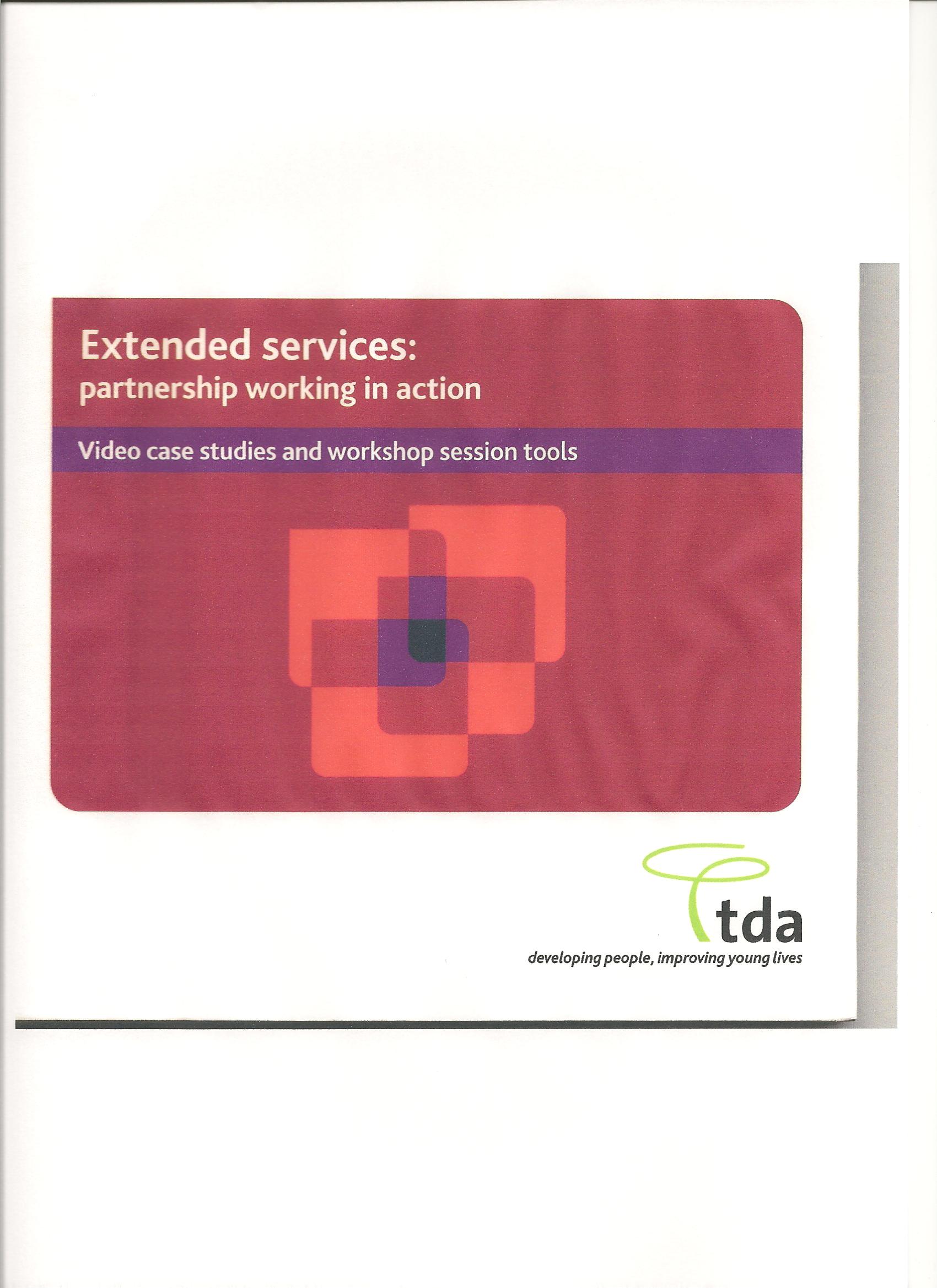 TITOLO DELLA PUBBLICAZIONE
:
Extended Services: Partnership Working in Action
NOME E COGNOME DELL'AUTORE/I
:
N/A
EDITORE
:
Training and Development Agency (TDA)
LUOGO E DATA DELLA PUBBLICAZIONE
:
United Kingdom, March 2007
TIPOLOGIA DELLA PUBBLICAZIONE
:
DVD
LINGUA DELLA PUBBLICAZIONE
:
English
DESCRIZIONE DEI CONTENUTI
:
This DVD contains five video case studies, each looking at a different aspect of partnership working, plus two summary videos for use in presentations.

Also provided are facilitator guides and sample session plans to enable the videos to be used as the starting point for structured workshops to help deliver extended services.
COMMENTO SULLA PUBBLICAZIONE
:
Useful source of information about partnership working.

Two case studies on secondary schools most useful to the project - South Hunsley School, about working with statutory agencies, pupils and families; Writhlington School about how rural challenges are overcome by an ICT partnership.
AUTORE DELLA RECENSIONE
:
Roger Murfin
ISTITUZIONE
:
Wilsthorpe Business and Enterprise College