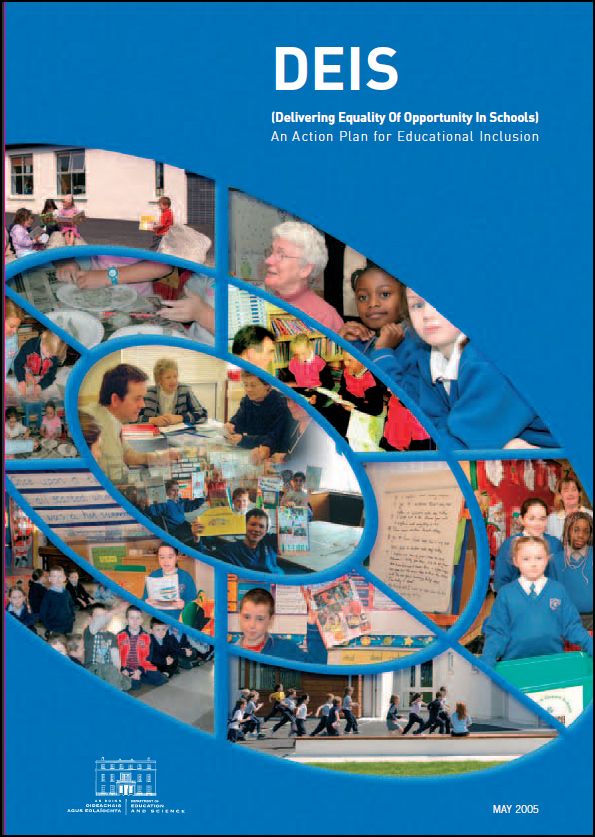 TITOLO DELLA PUBBLICAZIONE
:
DEIS An Action Plan for Social Inclusion
NOME E COGNOME DELL'AUTORE/I
:
Department of Education and Science
EDITORE
:
Department of Education and Science
LUOGO E DATA DELLA PUBBLICAZIONE
:
Ireland 2005
TIPOLOGIA DELLA PUBBLICAZIONE
:
National Action Plan
LINGUA DELLA PUBBLICAZIONE
:
English
DESCRIZIONE DEI CONTENUTI
:
This action plan focuses on addressing the educational needs of children and young people from disadvantaged communities, from pre-school through second-level education (3 to18 years). Its frame of reference is based on the definition of "educational disadvantage" in the
Education Act (1998) as:
"…the impediments to education arising from social or economic disadvantage which prevent students from deriving appropriate benefit from education in schools."

The action plan is one element of a continuum of interventions to address disadvantage, which include second-chance education and training and access measures for adults to support increased participation by under-represented groups in further and higher education. It offers identification method of schools for inclusion in the system.

The document gives the background, the Social Inclusion context and responses to date. It outlines a framework and Action Plan incorporating Literacy and Numeracy, Second Level Education, the role of home and local community, school clustering, and the role of local services e.g. library system

It offers a plan for the period 2005 to 2008.

COMMENTO SULLA PUBBLICAZIONE
:
The Action Plan gives a positive and in-depth response to educational disadvantage and offers additional supports to particularly vulnerable groups, including Travellers
AUTORE DELLA RECENSIONE
:
Ann Caulfield
ISTITUZIONE
:
Mayo Education Centre