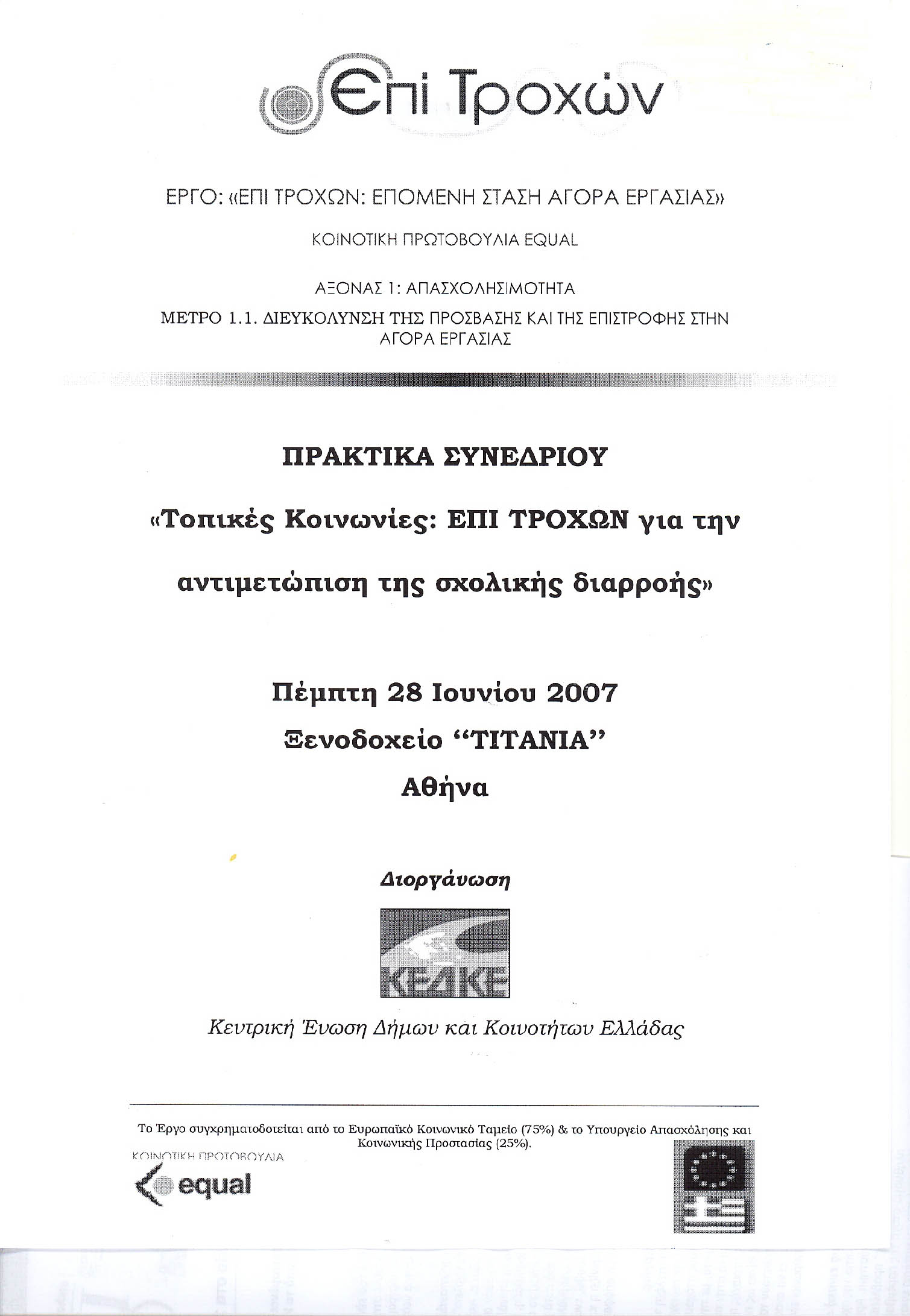 TITOLO DELLA PUBBLICAZIONE
:
Local Communities: EPI TROHON on how to address school dropout. \'
NOME E COGNOME DELL'AUTORE/I
:
KEDKE (N. Loukaki., K. Kedraka, et al.)
TIPOLOGIA DELLA PUBBLICAZIONE
:
Conference Proceedings, Community Initiative "Equal", Athens: 28 June 2007
LINGUA DELLA PUBBLICAZIONE
:
Greek
DESCRIZIONE DEI CONTENUTI
:
School Dropout in Greece – Methods dealing with it. Profile of children dropping out from their schooling. Education and Employment policies and the contribution of Vocational Orientation to the issue of dealing with school dropout.
COMMENTO SULLA PUBBLICAZIONE
:
Presentation of useful policies and strategies aimed at addressing school dropout.
DOVE REPERIRLA
:
www.kedke.gr
AUTORE DELLA RECENSIONE
:
Kallignomos Konstantinos
ISTITUZIONE
:
ASPETE, Greece