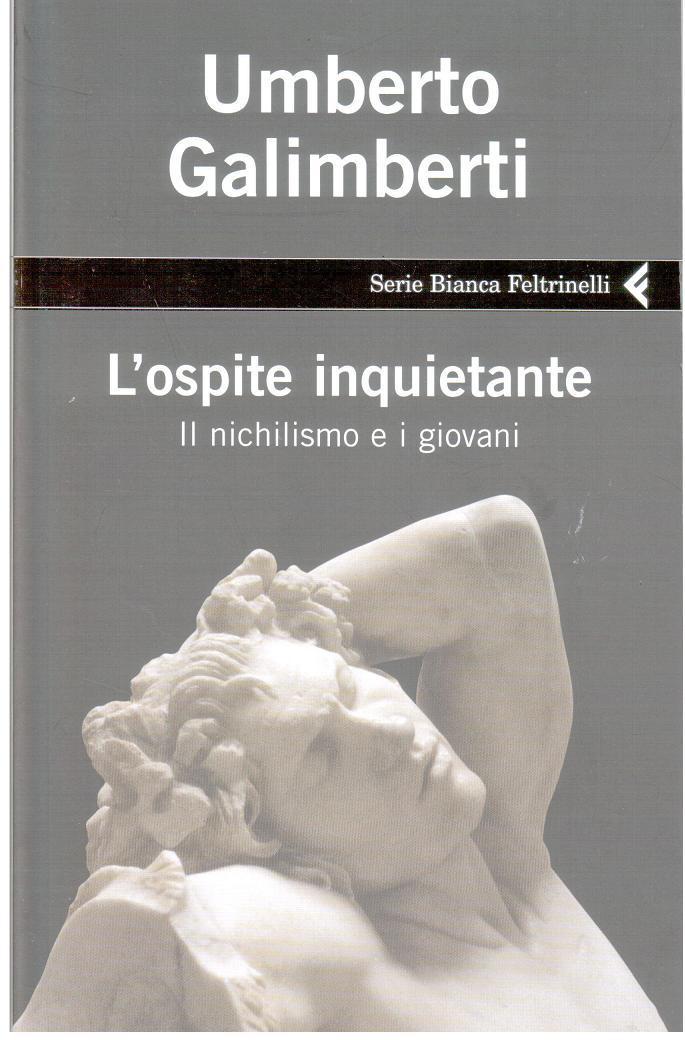 TITLE OF THE PUBLICATION
:
L'ospite inquietante. Il nichilismo e I giovani.

SURNAME AND NAME OF AUTHOR(S)
:
Umberto Galimberti
PLACE AND DATE OF PUBLICATION
:
2007
TYPE OF PUBLICATION
:
Volume
LANGUAGE/S OF PUBLICATION
:
Italiano
LANGUAGE OF REVIEW
:
Italian
DESCRIPTION OF CONTENTS
:
Il libro affronta il disagio giovanile e la caduta di tutti i valori utilizzando la categoria filosofica del nichilismo, ne definisce le ragioni storiche, culturali e non psicologiche, tratteggia l'inefficacia delle risposte sia religiose che illuministico-razionali.
Con lucidità e rigore, partendo dalla diffusione dell'analfabetismo emotivo, l'autore descrive e spiega i comportamenti a rischio: l'uso di droghe, la confusione fra interiorità ed esteriorità, i gesti estremi, l'insensatezza, il senso affidato alla musica. Delinea anche una via d'uscita nell'apprendere l'arte del vivere nel riconoscere le proprie capacità e nel farle fiorire.
Una parte importante è dedicata alla scuola, alla sua inefficacia, al suo disinteresse, alla formazione dei professori

COMMENTS ON THIS PUBLICATION
:
Un libro recente, molto serio ed interessante, anche se nato del tutto fuori della scuola, anzi fortemente critico verso di essa: una interpretazione contestabile, ma di spessore molto elevato.
NAME OF COMPILER
:
Mauro Di Grazia
NAME OF INSTITUTION
:
CIPAT