Lifelong Learning Project - School Inclusion - Preventing Early School Leaving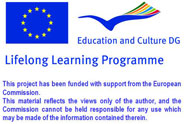 Database of Publications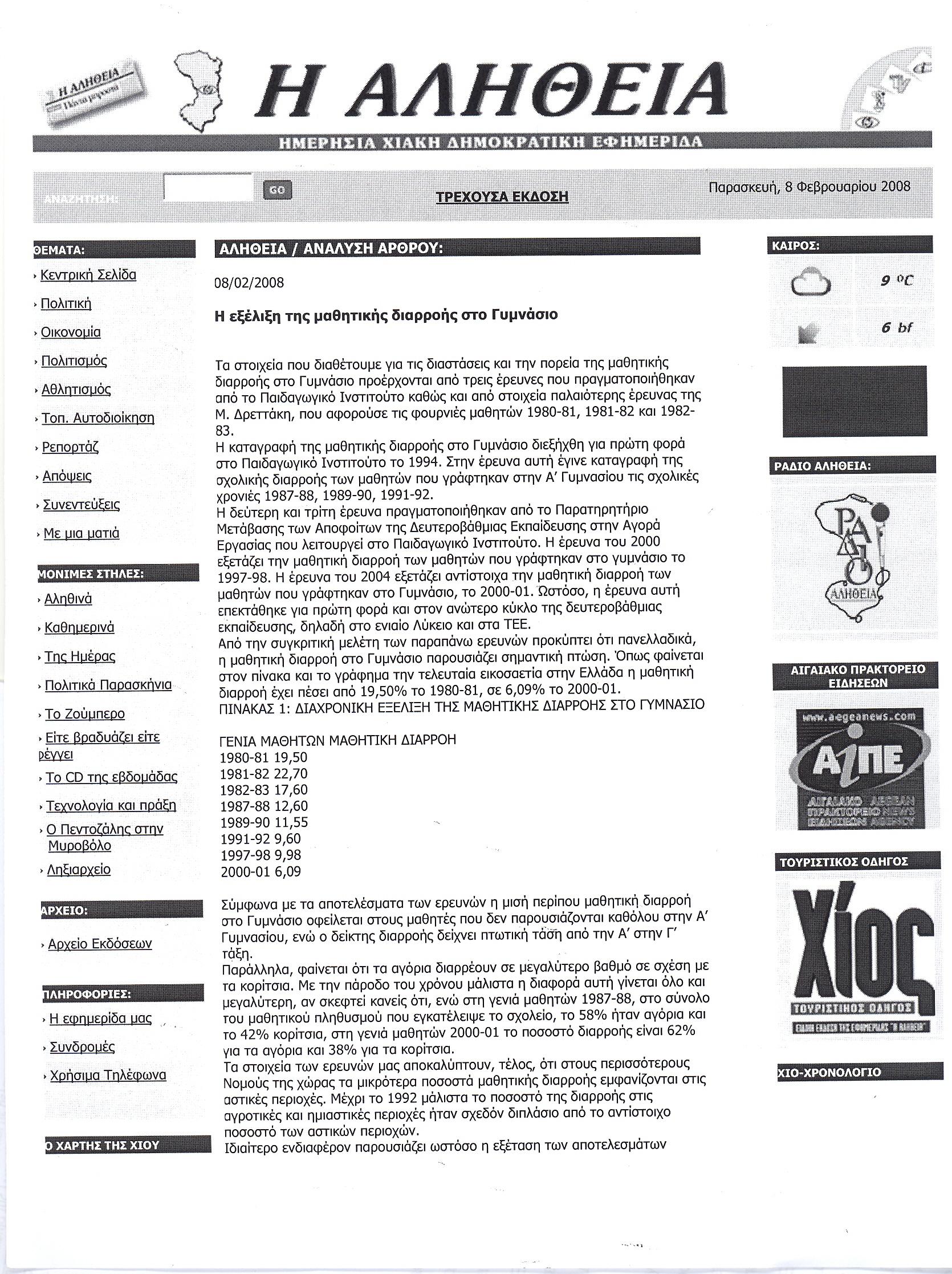 TITLE OF THE PUBLICATION
:
Η εξέλιξη της μαθητικής διαρροής στο Γυμνάσιο.
SURNAME AND NAME OF AUTHOR(S)
:
Παραδείση Μ.
TYPE OF PUBLICATION
:
Άρθρο στην εφημερίδα «Η Αλήθεια» της Χίου, 08-02-2008
LANGUAGE/S OF PUBLICATION
:
Ελληνική
LANGUAGE OF REVIEW
:
Greek
DESCRIPTION OF CONTENTS
:
Η εξέλιξη της μαθητικής διαρροής στα νησιά του Βορείου Αιγαίου και η σύγκρισή της με την πανελλήνια μαθητική διαρροή την τελευταία εικοσαετία. Επισήμανση ποιοτικών παραγόντων που οδήγησαν στην μείωση της πρόωρης σχολικής εγκατάλειψης, παρά το γεγονός ότι οι δείκτες της μαθητικής διαρροής παραμένουν υψηλοί.
COMMENTS ON THIS PUBLICATION
:
Το κείμενο παρέχει την ευκαιρία για την ανάλυση και ερμηνεία των διαφορετικών ποσοστών μαθητικής διαρροής που παρουσιάζουν τα νησιά του Ανατολικού Αιγαίου, μιας ευαίσθητης παραμεθόριας περιοχής, τόσο μεταξύ τους όσο και σε πανελλήνιο επίπεδο.
NAME OF COMPILER
:
Καλλίγνωμος Κωνσταντίνος
NAME OF INSTITUTION
:
ΑΣΠΑΙΤΕ (Πάτρα)

15 November 2012
Stay@School at the Future of Education Conference
The Stay@School projet will be presented at the third edition of the "Future of Education" international conference, held in Florence, Italy, on 13 - 14 June 2013. Over 250 participants from all over the world will attend the conference. The conference participants belong to the sectors of higher education, school education, vocational education and training as well as adult education, therefore representing all of the target groups of the Stay@School project.

School Inclusion - Copyright 2008 - This project has been funded with support from the European Commission



Webmaster:
Pinzani.it
- Materiale fotografico: ©
Yuri Arcurs
|
Dreamstime.com