Lifelong Learning Project - School Inclusion - Preventing Early School Leaving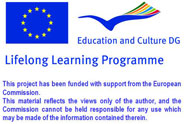 Database of Publications

TITLE OF THE PUBLICATION
:
Early School Leaving Publications Reviews
SURNAME AND NAME OF AUTHOR(S)
:
Strategic Partners; Centre for Youth Affairs and Development
PUBLISHER
:
Centre for Youth Affairs and Development
PLACE AND DATE OF PUBLICATION
:
Australia 2001
TYPE OF PUBLICATION
:
report
LANGUAGE/S OF PUBLICATION
:
english
LANGUAGE OF REVIEW
:
English
DESCRIPTION OF CONTENTS
:
This report is an outcome of the Full Service Schools (FSS) Program, a national program designed to assist school to meet the needs of students at risk of not completing Year 12. This review was undertaken as a component of the Best Practice and Innovative Strategies Project, one branch of the FSS. It aims to answer the following questions: 1. Why do young people leave school early, and what factors increase the likelihood that this will happen? 2. Why are young people unlikely to return to secondary school once they have left and what difficulties do they face if an attempt at returning is made? 3. What role can schools play in reducing the chances of early school leaving? 4. What makes for "best practice" in school-based or school-linked programs and what do we know about what works and what doesn't? 5. What issues face teachers responsible for these students? 6. What can policy makers do to ensure these students' needs are met?
Findings indicate that lack of interest, boredom and negative experiences with teachers are the most common reasons for leaving school. Young people are much more likely to leave because of a negative experience of school rather than a positive sense of what exists outside school. Reasons for not returning include refusal of entry back into school because of past negative/troublesome behaviour; lack of adequate financial support; having to return to an environment that allows individuals the minimum of autonomy and responsibility; and finding school and the curriculum even less relevant to them once they had made the attempt to establish themselves as independent adults.

COMMENTS ON THIS PUBLICATION
:
This project was supported by funding from the Commonwealth Department of Education,
Training and Youth Affairs under the Full Service Schools (FSS) Program.
A copy of this report is located at http://www.detya.gov.au/schools/publicat.htm
The study provides a useful appendix containing a list of recommended websites on the topic

NAME OF COMPILER
:
Mauro di Grazia
NAME OF INSTITUTION
:
CIPAT
ROLE
:
Director of project

15 November 2012
Stay@School at the Future of Education Conference
The Stay@School projet will be presented at the third edition of the "Future of Education" international conference, held in Florence, Italy, on 13 - 14 June 2013. Over 250 participants from all over the world will attend the conference. The conference participants belong to the sectors of higher education, school education, vocational education and training as well as adult education, therefore representing all of the target groups of the Stay@School project.

School Inclusion - Copyright 2008 - This project has been funded with support from the European Commission



Webmaster:
Pinzani.it
- Materiale fotografico: ©
Yuri Arcurs
|
Dreamstime.com