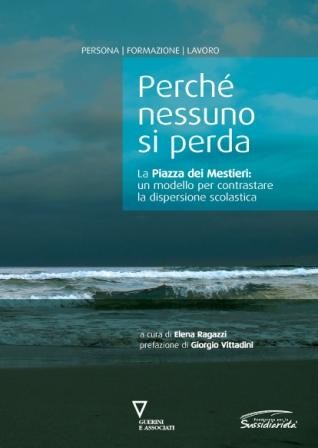 TITLE OF THE PUBLICATION
:
Perchè nessuno si perda
La Piazza dei Mestieri: un modello per contrastare la dispersione scolastica
SURNAME AND NAME OF AUTHOR(S)
:
Autori vari, a cura di Ragazzi Elena
PUBLISHER
:
Guerini e Associati (collana Persona Formazione Lavoro)
PLACE AND DATE OF PUBLICATION
:
Milano 2008
TYPE OF PUBLICATION
:
libro
LANGUAGE/S OF PUBLICATION
:
Italiano
LANGUAGE OF REVIEW
:
Italian
DESCRIPTION OF CONTENTS
:
Sono molti i giovani in Italia che abbandonano la scuola, e anche coloro che continuano a frequentarla manifestano spesso disagio e disinteresse. È un malessere profondo, una grave "emergenza educativa". Ognuno di questi ragazzi è una ferita aperta, una domanda che interpella ciascuno di noi. Questo volume racconta l'esperienza della Piazza dei Mestieri, una best practice dalle caratteristiche innovative ed efficaci. Il volume approfondisce il tema delle condizioni di esportabilità in altri contesti, mostrando, come prototipo di analisi preliminare, lo studio effettuato sui territori di Milano, Napoli e Catania, che sono al vaglio come candidate a ospitare altre sedi della Piazza dei Mestieri. Dall'osservazione della sperimentazione emergono alcune indicazioni generali per indirizzare le politiche educative e, in particolare, il processo di riforma della filiera istruzione, formazione e lavoro.
COMMENTS ON THIS PUBLICATION
:
Il volume propone all'attenzione dei docenti un modello educativo e organizzativo che affronta il disagio giovanile nella sua multidimensionalità attraverso azioni integrate e personalizzate.
NAME OF COMPILER
:
Marussia Pastacaldi
NAME OF INSTITUTION
:
CIPAT