Lifelong Learning Project - School Inclusion - Preventing Early School Leaving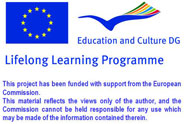 Training Initiatives

TITLE OF TRAINING INITIATIVES
:
Acciones contra el abandono de los estudios de comercio.
NAME OF ORGANISER
:
Claustro de Profesores de Ciclos Formativos De Grado Medio.San Antonio de Padua 1
LANGUAGE OF THE REVIEW
:
Spanish
COUNTRY WHERE IT TOOK PLACE
:
Spain
REVIEW OF THE TRAINING INITIATIVE
:
La iniciativa empezó a plantearse cuando en nuestro centro se implantó la L.O.G.S.E., y tuvo que transformarse de un centro de Formación Profesional de Primer Grado en un centro de E.S.O. Y C.F.G.M. .
Al final de los años 90 empezamos a ofertar los ciclos de Técnicos de Administración, Equipos electrónicos de consumo y Comercio.
En el ciclo de Comercio accedían alumnos con bajo nivel académico y con un grave problema de absentismo escolar.
Para solucionar este problema empezamos a realizar una serie de estrategias:
-Programaciones con contenidos mínimos.
-Seguimiento del absentismo escolar por parte del tutor semanalmente.
-Visitas a las tiendas donde exalumnos que estaban contratados y habían realizado allí las prácticas.
-Visitas a todas los puntos de venta donde se iban a realizaban prácticas.
-Entrevistas de selección de personal con los departamentos de recursos humanos de INDITEX, CORTE INGLES , etc.
-Concienciar a todos los orientadores de E.S.O. explicándoles nuestra problemática.
-Incorporación de Tics en la mayoría de las asignaturas.
-Visitas a Escaparates del centro de Valencia.
-Actividades en Ingles como teatro ,entrevistas, etc.
-Actividades de escaparatismo fuera y dentro del centro.
-Entrevistas de los tutores de comercio con las familias .
Todas estas acciones están registradas en nuestro sistema de calidad (ISO 9001) , además de tener el nivel II de calidad de Conselleria.

15 November 2012
[email protected] at the Future of Education Conference
The [email protected] projet will be presented at the third edition of the "Future of Education" international conference, held in Florence, Italy, on 13 - 14 June 2013. Over 250 participants from all over the world will attend the conference. The conference participants belong to the sectors of higher education, school education, vocational education and training as well as adult education, therefore representing all of the target groups of the [email protected] project.

School Inclusion - Copyright 2008 - This project has been funded with support from the European Commission



Webmaster:
Pinzani.it
- Materiale fotografico: ©
Yuri Arcurs
|
Dreamstime.com