Lifelong Learning Project - School Inclusion - Preventing Early School Leaving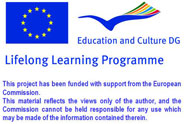 Database of Publications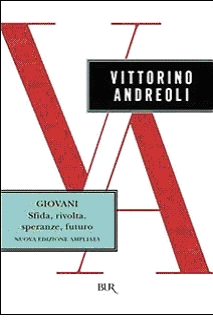 TITLE OF THE PUBLICATION
:
Giovani
SURNAME AND NAME OF AUTHOR(S)
:
Vittorino Andreoli
TYPE OF PUBLICATION
:
Testo di psicologia
LANGUAGE/S OF PUBLICATION
:
Italiano
LANGUAGE OF REVIEW
:
Italian
DESCRIPTION OF CONTENTS
:
E' presentata un'approfondita indagine sul mondo dei giovani attraverso documenti riguardanti fatti di cronaca o casi incontrati dall'autore non necessariamente negative. Vengono infatti presi in esame casi di disagio o devianza ma anche di impegno sociale e volontariato. Dalle varie situazioni si l'autore cerca di evincere la complessità delle motivazioni che determinano certi comportamenti.
COMMENTS ON THIS PUBLICATION
:
E' un testo che presenta tanti esempi e situazioni così diversificate che mi ha fatto riflettere in modo profondo su come sia difficile, per me insegnante, avere davanti tanti ragazzi in tante classi e avere l'impegno e l'opportunità di comprendere fragilità e valorizzare aspetti positivi presenti in ciascuno di questi.
NAME OF COMPILER
:
Donella Meucci
NAME OF INSTITUTION
:
I.P.S.S.A.R. "F. Martini"

4 mars 2013
Lancement du Module 5 "Soutien externe et coopération"
Au cours du mois de mars 2013, les partenaires forment les enseignants impliqués dans le projet au Module 5 "Soutien externe et coopération". Le module examine les ressources et soutiens externes pour les enseignants et élèves pour les aider à prévenir le décrochage scolaire.

School Inclusion - Copyright 2008 - Ce projet a bénéficié du soutien financié de la Commission européenne



Matériel photographique : ©
Yuri Arcurs
|
Dreamstime.com