Lifelong Learning Project - School Inclusion - Preventing Early School Leaving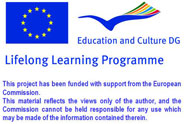 Database of Publications

TITLE OF THE PUBLICATION
:
Educational Disadvantage in Ireland
SURNAME AND NAME OF AUTHOR(S)
:
Kieran McKeown & Madeline Clarke
PUBLISHER
:
One Foundation
PLACE AND DATE OF PUBLICATION
:
Ireland 201
TYPE OF PUBLICATION
:
Report
LANGUAGE/S OF PUBLICATION
:
English
LANGUAGE OF REVIEW
:
English
DESCRIPTION OF CONTENTS
:
This document introduces educational disadvantage as 'those educational outcomes which are shaped by socio-economic influences rather than by individual aptitudes' and explores the topic accordingly. It maps out some of its key dimensions and the factors associated with it - particularly the influences exercised by family, school, neighbourhood and public policy.
The document outlines what is known about educational disadvantage, its consequences and how the problem might be addressed.

The section entitled 'Public Policy Influences' tabulates initiatives addressing educational disadvantage and early school leaving, and highlights the influence of virtually every aspect of public policy on the situation.

Consultation with a broad range of professionals with an expertise in this area and a review of some of the growing body of literature in the field of educational disadvantage informed the preparation of the document

COMMENTS ON THIS PUBLICATION
:
The document is well written and clearly laid out. An abundance of footnotes on the foot of each page indicates references and source material informing the reader of resources and research carried out on educational disadvantage in Ireland and abroad
WHERE TO FIND IT
:
www.onefoundation.ie/pdfs/Educational_Disadvantage_in_Ireland_mar04.pdf
NAME OF COMPILER
:
Ann Caulfield
NAME OF INSTITUTION
:
Mayo Education Centre

4 mars 2013
Lancement du Module 5 "Soutien externe et coopération"
Au cours du mois de mars 2013, les partenaires forment les enseignants impliqués dans le projet au Module 5 "Soutien externe et coopération". Le module examine les ressources et soutiens externes pour les enseignants et élèves pour les aider à prévenir le décrochage scolaire.

School Inclusion - Copyright 2008 - Ce projet a bénéficié du soutien financié de la Commission européenne



Matériel photographique : ©
Yuri Arcurs
|
Dreamstime.com