Lifelong Learning Project - School Inclusion - Preventing Early School Leaving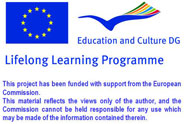 Database of Publications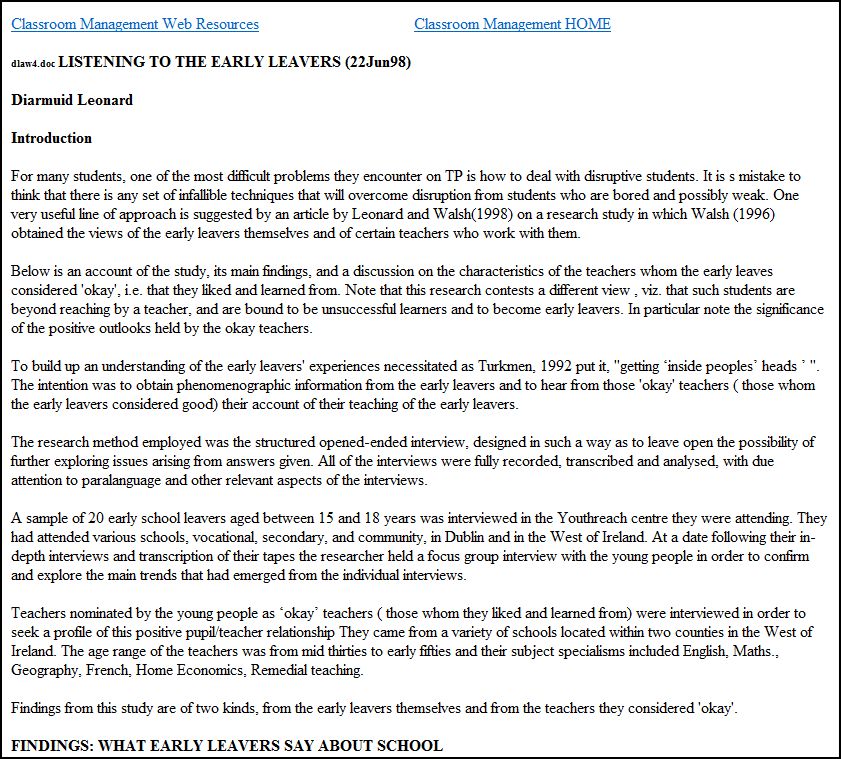 TITLE OF THE PUBLICATION
:
Listening to the Early Leavers
SURNAME AND NAME OF AUTHOR(S)
:
Diarmuid Leonard
PUBLISHER
:
University Limerick
PLACE AND DATE OF PUBLICATION
:
Ireland 1998
TYPE OF PUBLICATION
:
Article on Class Management
LANGUAGE/S OF PUBLICATION
:
English
LANGUAGE OF REVIEW
:
English
DESCRIPTION OF CONTENTS
:
The article reviews a document by Walsh (1996) as a guide for student
teachers to deal with disruptive students while on Teaching Practise. It
highlights two aspects of early school leaving. Firstly, what early leavers say
about school, and secondly what 'okay' teachers say about early leaving.

Selected aspects of the students' and teachers' accounts are discussed in relation to:

o Student-Teacher Relationship
o School
o Negative Interaction
o Successful Teachers and Early Leaving and
o Characteristics of 'Okay' Teachers

The article concludes with a three questions for teachers to reflect on classroom management

COMMENTS ON THIS PUBLICATION
:
This article offers a succinct overview of the issue of early school leaving. Its
value is in the inclusion of direct quotes from early leavers and teachers, and
the characteristics and philosophies of 'okay' teachers that are identified

NAME OF COMPILER
:
Ann Caulfield
NAME OF INSTITUTION
:
Mayo Education Centre

4 mars 2013
Lancement du Module 5 "Soutien externe et coopération"
Au cours du mois de mars 2013, les partenaires forment les enseignants impliqués dans le projet au Module 5 "Soutien externe et coopération". Le module examine les ressources et soutiens externes pour les enseignants et élèves pour les aider à prévenir le décrochage scolaire.

School Inclusion - Copyright 2008 - Ce projet a bénéficié du soutien financié de la Commission européenne



Matériel photographique : ©
Yuri Arcurs
|
Dreamstime.com