Lifelong Learning Project - School Inclusion - Preventing Early School Leaving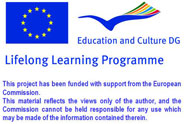 Database of Publications

TITLE OF THE PUBLICATION
:
Child Poverty in Ireland – An Overview
SURNAME AND NAME OF AUTHOR(S)
:
Jo Harding of the End Child Poverty Coalition and Maria Corbett of the Children's Rights Alliance.
PUBLISHER
:
Blanchardstown Area Partnership Your Plan - Your Future
PLACE AND DATE OF PUBLICATION
:
Ireland 2005
TYPE OF PUBLICATION
:
Study
LANGUAGE/S OF PUBLICATION
:
English
LANGUAGE OF REVIEW
:
English
DESCRIPTION OF CONTENTS
:
This study was commissioned by The End Child Poverty Coalition, a partnership of seven national non-governmental organisations that promote greater awareness of child poverty and work to effect change in public policy in order to eliminate child poverty in Ireland.

It outlines the UN Convention which provides that every child has the right to an adequate standard of living, which includes adequate income and accommodation, a right to education and health and a right to have access to necessary supports and services - allowing them to experience a childhood free of poverty and deprivation and which enable them to reach their full potential.

The report is delivered in seven sections including: Children Living in Poverty; At Risk Groups; Policy Approaches; Impact of Poverty on Children's Lives; Case Studies; Government Commitments; The Way Forward; Budget 2006

The study explores all aspects of child poverty outlining its effects on participation in education and its implication on early school leaving.

NAME OF COMPILER
:
Ann Caulfield
NAME OF INSTITUTION
:
Mayo Education Centre

4 mars 2013
Lancement du Module 5 "Soutien externe et coopération"
Au cours du mois de mars 2013, les partenaires forment les enseignants impliqués dans le projet au Module 5 "Soutien externe et coopération". Le module examine les ressources et soutiens externes pour les enseignants et élèves pour les aider à prévenir le décrochage scolaire.

School Inclusion - Copyright 2008 - Ce projet a bénéficié du soutien financié de la Commission européenne



Matériel photographique : ©
Yuri Arcurs
|
Dreamstime.com