Lifelong Learning Project - School Inclusion - Preventing Early School Leaving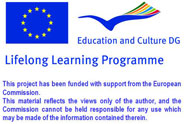 Database of Publications

TITLE OF THE PUBLICATION
:
Educating in times do uncertainty
SURNAME AND NAME OF AUTHOR(S)
:
Salvador Cardús
PUBLISHER
:
Salvador Cardús (Terrassa 1954) holds a doctorate in Economics. He is the Dean of the Faculty of Political Science and Sociology at the Autonomous University of Barcelona and a researcher in the field of the sociology of religion, culture, the media an
PLACE AND DATE OF PUBLICATION
:
UNIVERSITAT OBERTA DE CATALUNYA
LANGUAGE/S OF PUBLICATION
:
CATALÁN, ESPAÑOL E INGLÉS
LANGUAGE OF REVIEW
:
Spanish
DESCRIPTION OF CONTENTS
:
The author begins his speech asking themselves the following questions:
Can we educate without knowing where the society on behalf of which
and for which we are educating is going? If the future has become so
uncertain that it is not easy for us to make predictions even one year
ahead – the recent crisis has shown this emphatically and definitively –
how can we determine the educational needs of new generations whose
world is so wide open that we cannot even imagine it?
COMMENTS ON THIS PUBLICATION
:
Interesting article which reflects on the essential aspects to consider in education from the moment of uncertainty.
NAME OF COMPILER
:
Marcela Senent
NAME OF INSTITUTION
:
FLORIDA CICLES FORMATIUS

4 mars 2013
Lancement du Module 5 "Soutien externe et coopération"
Au cours du mois de mars 2013, les partenaires forment les enseignants impliqués dans le projet au Module 5 "Soutien externe et coopération". Le module examine les ressources et soutiens externes pour les enseignants et élèves pour les aider à prévenir le décrochage scolaire.

School Inclusion - Copyright 2008 - Ce projet a bénéficié du soutien financié de la Commission européenne



Matériel photographique : ©
Yuri Arcurs
|
Dreamstime.com