Lifelong Learning Project - School Inclusion - Preventing Early School Leaving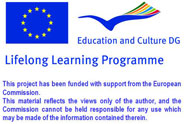 Database of Publications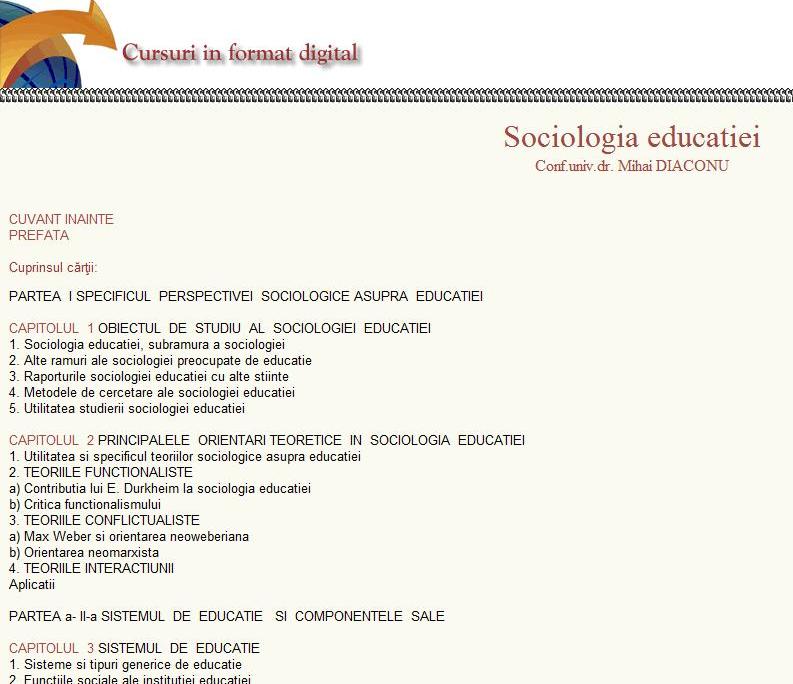 TITLE OF THE PUBLICATION
:
Sociology of Education
SURNAME AND NAME OF AUTHOR(S)
:
Conf.univ.dr. Mihai Diaconu
PUBLISHER
:
www.biblioteca-digitala.ase.ro/biblioteca
PLACE AND DATE OF PUBLICATION
:
Bucharest
TYPE OF PUBLICATION
:
Research, Handbook
LANGUAGE/S OF PUBLICATION
:
Romanian
LANGUAGE OF REVIEW
:
English
DESCRIPTION OF CONTENTS
:
Under the title "Sociology of Education", the author compiled – among traditionally approached topics in the field – several school psychosociology and sociopedagogy-related topics.

The introduction of an optional module of "Sociology of Education" within the curriculum of the Department for Teaching Staff Training Introducerea în planul de învăţământ al Departamentului pentru Pregătirea Personalului Didactic (DPPD) can be justified by its use in future teachers' training which will enable them to integrate in the educational institution more easily. They will have been acquainted with its particularities. Moreover they will better cope with the challenges of the teaching profession which can be generated by the specificity of each group of students they work with and that of the school where they work.

Many of the educational activities a teacher has to undertake are not only imposed by mere teaching, but also by the school population or social environment specificity.

COMMENTS ON THIS PUBLICATION
:
Consequently, the aim of this handbook is to contribute to a better initial training of the future teachers, by building professional skills which are little approached by other modules included in the teachers' training curricula because of the allowed time and the specific angle of approach.
NAME OF COMPILER
:
Andreea Cleminte
NAME OF INSTITUTION
:
Fundatia EuroEd

4 mars 2013
Lancement du Module 5 "Soutien externe et coopération"
Au cours du mois de mars 2013, les partenaires forment les enseignants impliqués dans le projet au Module 5 "Soutien externe et coopération". Le module examine les ressources et soutiens externes pour les enseignants et élèves pour les aider à prévenir le décrochage scolaire.

School Inclusion - Copyright 2008 - Ce projet a bénéficié du soutien financié de la Commission européenne



Matériel photographique : ©
Yuri Arcurs
|
Dreamstime.com