Lifelong Learning Project - School Inclusion - Preventing Early School Leaving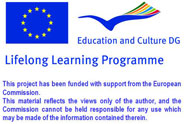 Database of Publications

TITLE OF THE PUBLICATION
:
Fracaso y abandono escolar: de la frustración al aburrimiento
SURNAME AND NAME OF AUTHOR(S)
:
Heike Freire
PUBLISHER
:
10 CUADERNOS DE PEDAGOGÍA. Nº 405
PLACE AND DATE OF PUBLICATION
:
OCTUBRE 2010
TYPE OF PUBLICATION
:
Revista Educativa
LANGUAGE/S OF PUBLICATION
:
Español
LANGUAGE OF REVIEW
:
Spanish
DESCRIPTION OF CONTENTS
:
El artículo está relacionado con un estudio sobre la el abandono escolar en España, llevado a cabo por un grupo de estudio de Sociología de la Universidad de Salamanca.
COMMENTS ON THIS PUBLICATION
:
La investigación considera que el abandono escolar es un resultado del proceso progresivo de reducción del papel del sistema educativo que se inicia desde la escuela primaria donde los alumnos que no alcanzan buenos resultados pierden su motivación y, a menudo se sienten aburridos y no están involucrados. Como resultado, el 88% de los estudiantes que repiten la escuela no completan sus estudios. A esto se suman los valores actuales en los jóvenes, tales como la tendencia a vivir el momento sin planear el futuro, tomar riesgos con nuevas cosas y experiencias, haciendo muchos amigos y pasar el tiempo libre.
NAME OF COMPILER
:
Alessia Pinna
NAME OF INSTITUTION
:
Florida
ROLE
:
Departamento de Relaciones Internacionales

4 mars 2013
Lancement du Module 5 "Soutien externe et coopération"
Au cours du mois de mars 2013, les partenaires forment les enseignants impliqués dans le projet au Module 5 "Soutien externe et coopération". Le module examine les ressources et soutiens externes pour les enseignants et élèves pour les aider à prévenir le décrochage scolaire.

School Inclusion - Copyright 2008 - Ce projet a bénéficié du soutien financié de la Commission européenne



Matériel photographique : ©
Yuri Arcurs
|
Dreamstime.com