Lifelong Learning Project - School Inclusion - Preventing Early School Leaving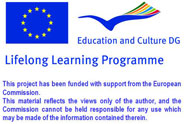 Database of Publications

TITLE OF THE PUBLICATION
:
Prevention on Early School Leaving
SURNAME AND NAME OF AUTHOR(S)
:
URBACT
PLACE AND DATE OF PUBLICATION
:
URBACT web site
TYPE OF PUBLICATION
:
Web Article
LANGUAGE/S OF PUBLICATION
:
English
LANGUAGE OF REVIEW
:
English
DESCRIPTION OF CONTENTS
:
The project of Preventing Early School Leaving (named PESL) is presented in this article and addresses the city partners that are facing the same problem. It comes from the idea of the wide and complex nature of this phenomenon and it assigns a key role to the families of children at risk of dropping out from school. The role of the parents and the neighbors surrounding students is essential to interpret and understand the choice of early leaving school. Children that experiment a critical phase in their lives have to feel that they are understood in their needs and problems. Parents should be better involved in their children's lives. Cities play an important role in this project, they serve as driving forces to create common understanding and develop concrete collaboration between the stakeholders. City partners are given some questions dealing with the possible strategies that could be set up to reduce the early school leaving problem. The promoters recognize the differences in terms of policies and circumstances that have to be taken into account while observing and intervening to solve this problem: each city develops its own practice, what they all share is the common goal, that is to reduce the scholastic drop outs. The article mentions some of the cities that are part of the program. It ends with a reflection on the importance of education in a person's life and it suggests to give support to children whenever they need it.
COMMENTS ON THIS PUBLICATION
:
This project aims at reducing the rate of early school leavers, involving parents and cities as the main partners in it. It rightly considers of great importance the role of parents in their children's lives: children need to be supported in their weaknesses and anxieties and parents are the only ones that really know them, so their help is essential, especially when children have problems in their scholastic career. This project seriously considers the problem of early school leaving and deals with it in the wright way. The idea of trying to reduce the scholastic drop outs intervening at local level (in this case within cities) can be seen as an effective approach to the problem: cities build the world that surrounds children, they live in the city and most of their experiences come from it. So cities could be the right starting point for a process that should include parents' better involvement as well. The promoters allow cities to implement different strategies recognizing the different local situations, but, at the same time, recommends them to act for the same purpose. This feature is essential to elaborate an effective and good practice to solve the early school leaving problem, because it permits the local authorities to evaluate their own capabilities and resources that can be used to help students at risk of dropping out from school.
NAME OF COMPILER
:
Sara Ciabattini
NAME OF INSTITUTION
:
Pixel Association

4 mars 2013
Lancement du Module 5 "Soutien externe et coopération"
Au cours du mois de mars 2013, les partenaires forment les enseignants impliqués dans le projet au Module 5 "Soutien externe et coopération". Le module examine les ressources et soutiens externes pour les enseignants et élèves pour les aider à prévenir le décrochage scolaire.

School Inclusion - Copyright 2008 - Ce projet a bénéficié du soutien financié de la Commission européenne



Matériel photographique : ©
Yuri Arcurs
|
Dreamstime.com